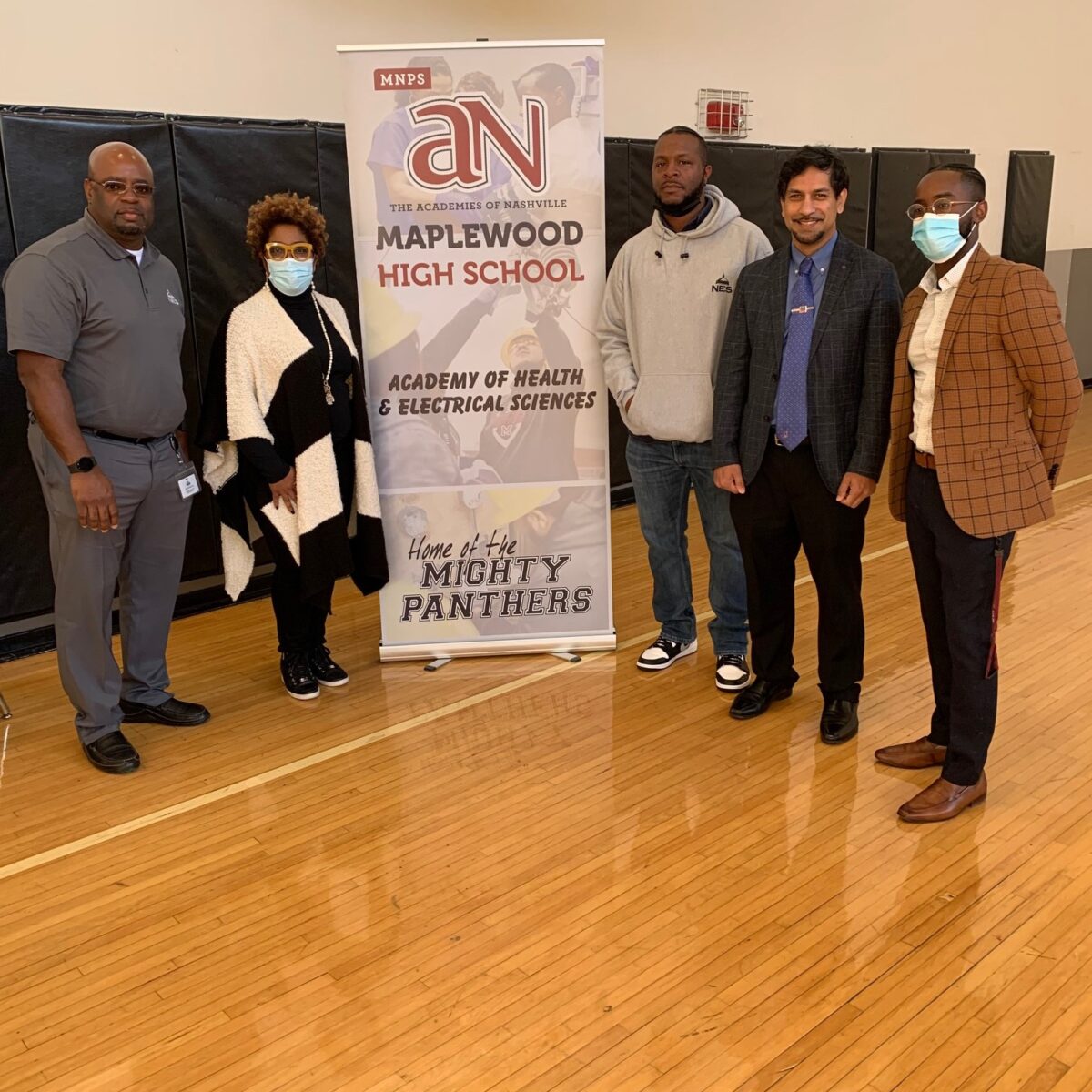 NES employees recently visited Maplewood High School for its inaugural celebration of International Men's Day. Jimmy Hunt, Anthony Petway and Rashed Fakhruddin met with the young men in Maplewood's senior class to offer perspective and advice. The open dialogue was just one part of the event, which also included presentations on Self Respect & Self Worth, Respecting the Opposite Sex, and Abstaining from a Criminal Record. NES was one of 25 business and community partners represented at the event.
NES regularly participates in activities throughout the year at Maplewood High School as a partner in its Academy of Energy and Power.  
International Men's Day is celebrated annually on November 19th in nearly 80 countries worldwide. Click here to learn more.
Categories:
Tags: