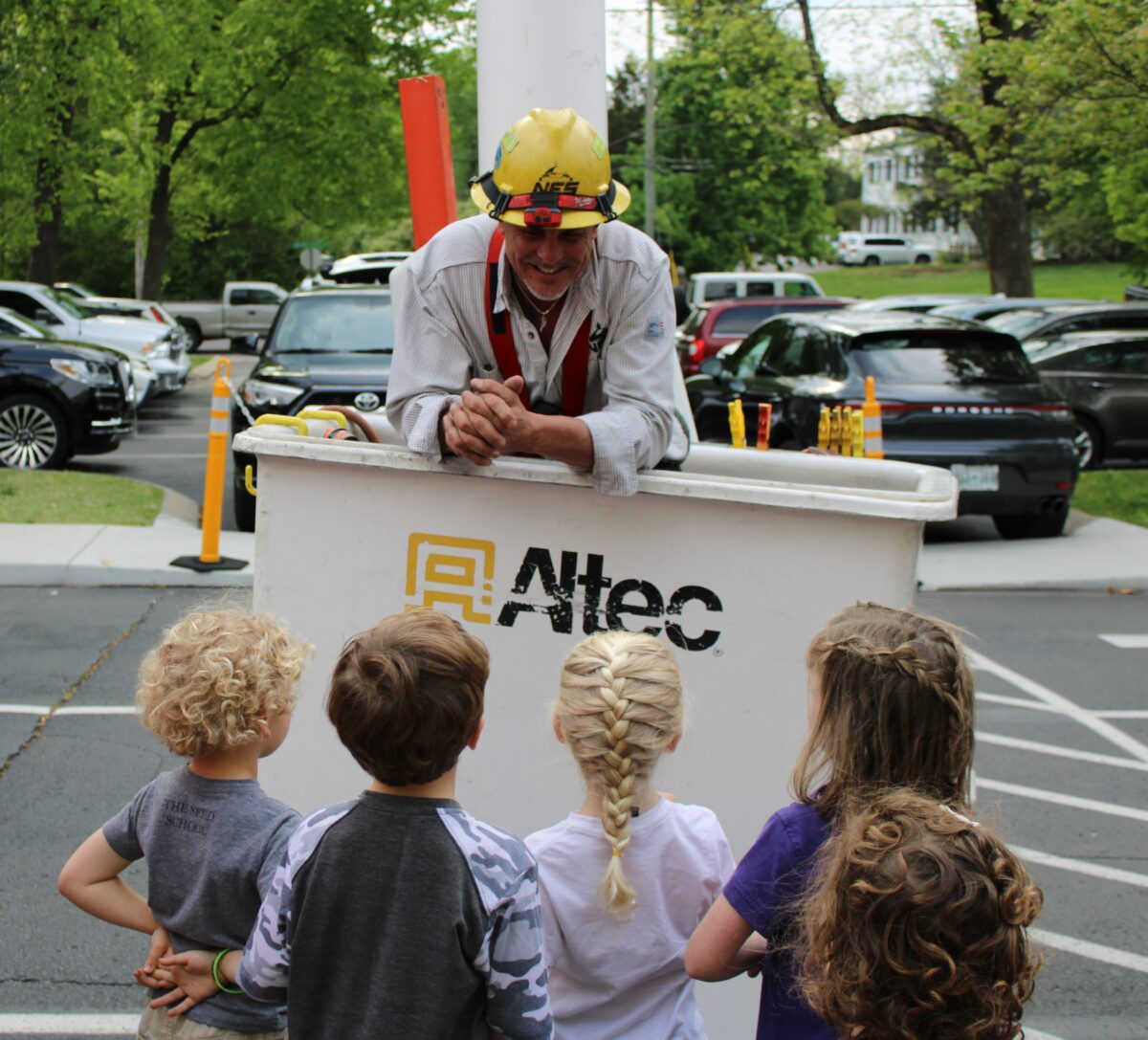 Nashville Electric Service (NES) strives to connect with and support the community we serve. A big part of that is working with area schools to educate, engage, and increase awareness about potential career paths.
NES employees recently attended Ida B. Wells Elementary School's first ever AVID Career Day, for example. AVID, or Advancement Via Individual Determination, prepares students that have historically been underrepresented in higher education for a successful future.
At the Career Day, NES employees joined representatives from insurance, politics, banking, project development, and construction to provide third, fourth, and fifth graders with insight into their respective industries. The students sat down with each professional speed-dating style. NES spoke about several different roles, including the job of linemen, and demonstrated the hazards of downed wires using an energized tabletop model of a town and a hot dog. The demonstration illustrated how humans are conductors of electricity, highlighting the importance of staying away from downed power lines.
Over in Bellevue, linemen from NES' West Service Center stopped by Harpeth Valley Elementary School to help students celebrate Community Day.
Linemen Chase Porter and Quiency Stewart spoke to nearly 600 students about their careers and shared electrical safety tips to keep in mind during an emergency as well as every day. While the linemen couldn't take the children up in a bucket truck, they did get to lift several teachers up 60 feet in the air.
NES linemen and engineers also attended Lipscomb Academy's SEED Community Helper Day. The SEED School is Lipscomb's preschool program that encourages students to Seek, Explore, Experiment, and Discover (SEED) the world around them.
The event was an opportunity for these young children aged three to seven to learn about NES and how we help the community. Linemen Bill Hing and Andrew Heddy, and engineers Brenton Montgomery and Michael Thorn, attended to talk about electricity and safety. They also took Assistant Dean Dr. Katy Flatt and teachers for a ride above the playground in an NES bucket truck. The children donned Energy Special Agent stickers and took home swag bags.

More information about The SEED School is available here.
By taking the time out of their busy schedules to attend these events, NES employees are able to connect with and inspire Nashville's next generation while also teaching electrical safety.
Categories:
Tags: