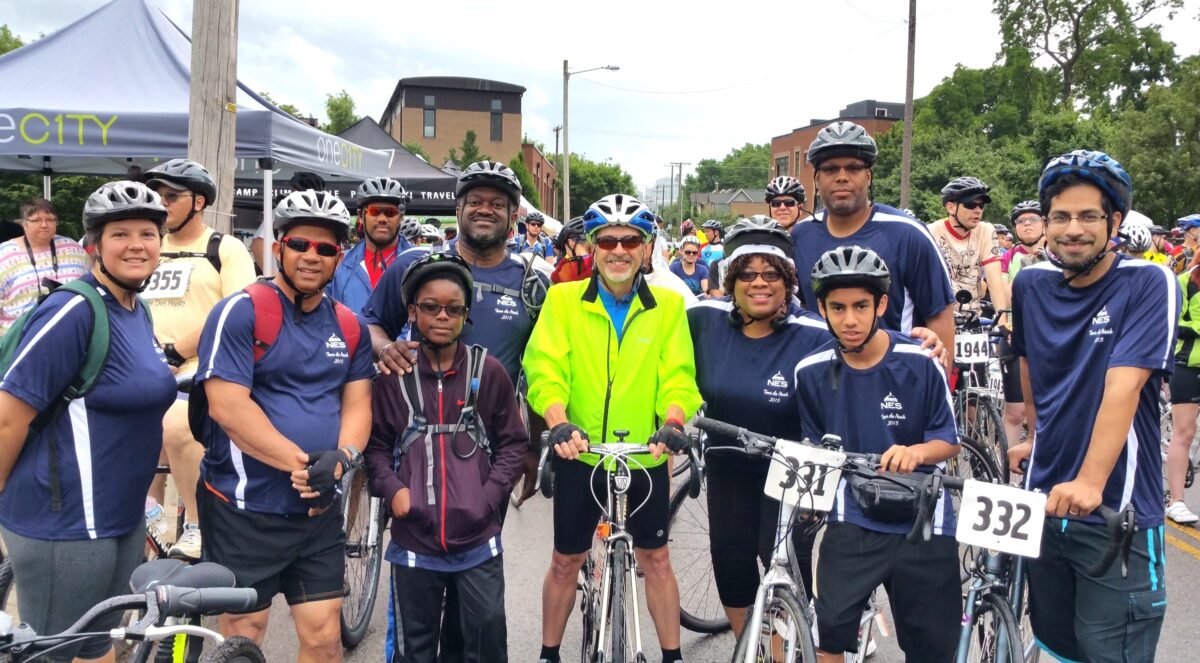 As a proud sponsor of the 11th annual Tour de Nash, hosted by Walk/Bike Nashville, NES employees and family members braved the rain this past weekend to explore Music City by bike.
Tour de Nash is Nashville's largest urban bicycle tour with three routes, including the 8.6-mile Family Ride, the 31-mile Gran Tour and the 59-mile Metric Century.
This year, the Tour is part of Mayor Karl Dean's family-friendly health initiative, "100 Miles with the Mayor," where the public is invited to join him in walking, biking and paddling 100 miles across Davidson County in 19 days.
Dean said his goal is to help promote healthy activities and introduce the community to parts of town and greenways they might not have enjoyed before.
Approximately 97 of the total 140 miles of bikeways in Davidson County have been added under the Dean administration.
To find additional 100 Mile events around town, visit https://nashvitality.fivi.com/.
Categories:
Tags: