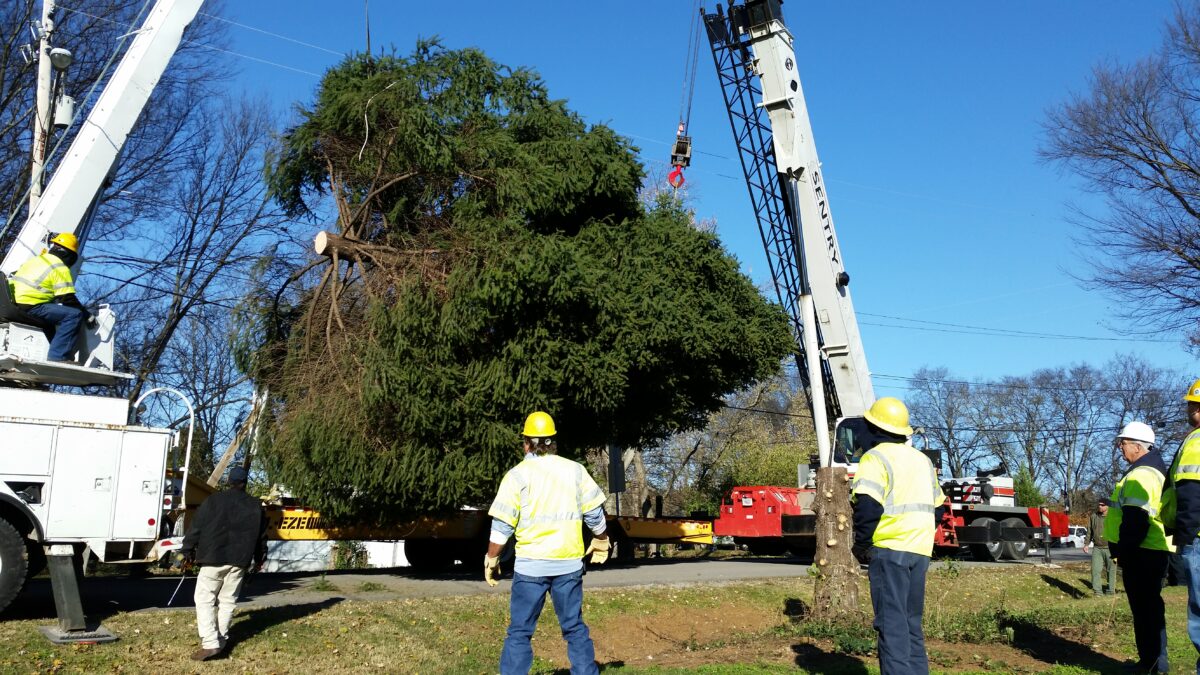 This holiday season will have special meaning for Nashville resident Tammie Myles. She has donated the city's official Christmas tree in memory of her parents, Elsie and Donald Brown.
Cutting and transporting the 4,000 pound spruce from its home in South Nashville to Public Square in the heart of downtown was no small feat.
Thanks to NES and Metro Public Works crews, the 35-foot evergreen was carefully loaded onto a flatbed trailer, received a police escort and was then lifted into place in front of the Metro Courthouse for the holiday season.
Check out our Facebook Album to see photos of the special delivery, and make plans to attend the Nashville Christmas Tree Lighting on Friday, Dec. 4 at 6 p.m.
Categories:
Tags: