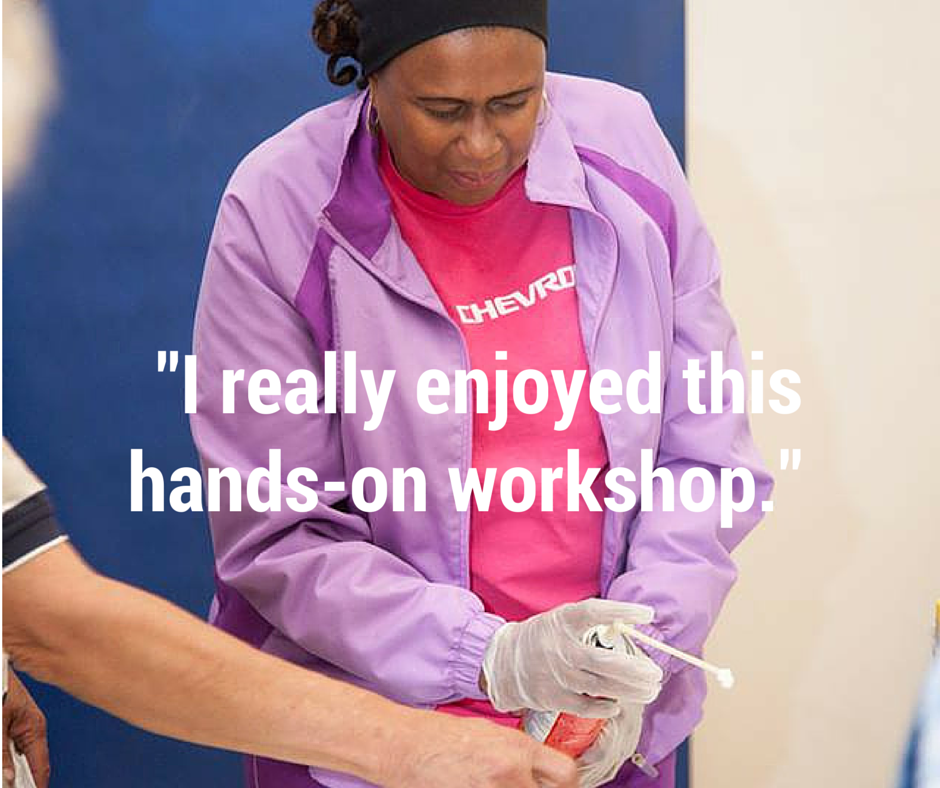 Nashville Electric Service (NES) offered its last free Neighborhood Energy Savers Workshop of the summer on August 15 at the Sumner County YMCA. Participants learned easy, do-it-yourself improvements for lowering their bills using simple tools like caulk, weather stripping and spray foam.
If you haven't already attended a workshop, there's still time. NES is offering two additional workshops this fall to prepare customers for typically higher winter bills. So far, more than 110 households have participated in NES' 2015 Energy Savers Workshops and have received a free energy-saving tool kit valued at $25 to get started making improvements right away.
September 26
Bellevue YMCA
8101 Highway 100, Nashville, TN 37221
October 17
East Park Community Center
600 Woodland Street, Nashville, TN 37206
*All workshops are 9:30 to 11 a.m.
Categories:
Tags: