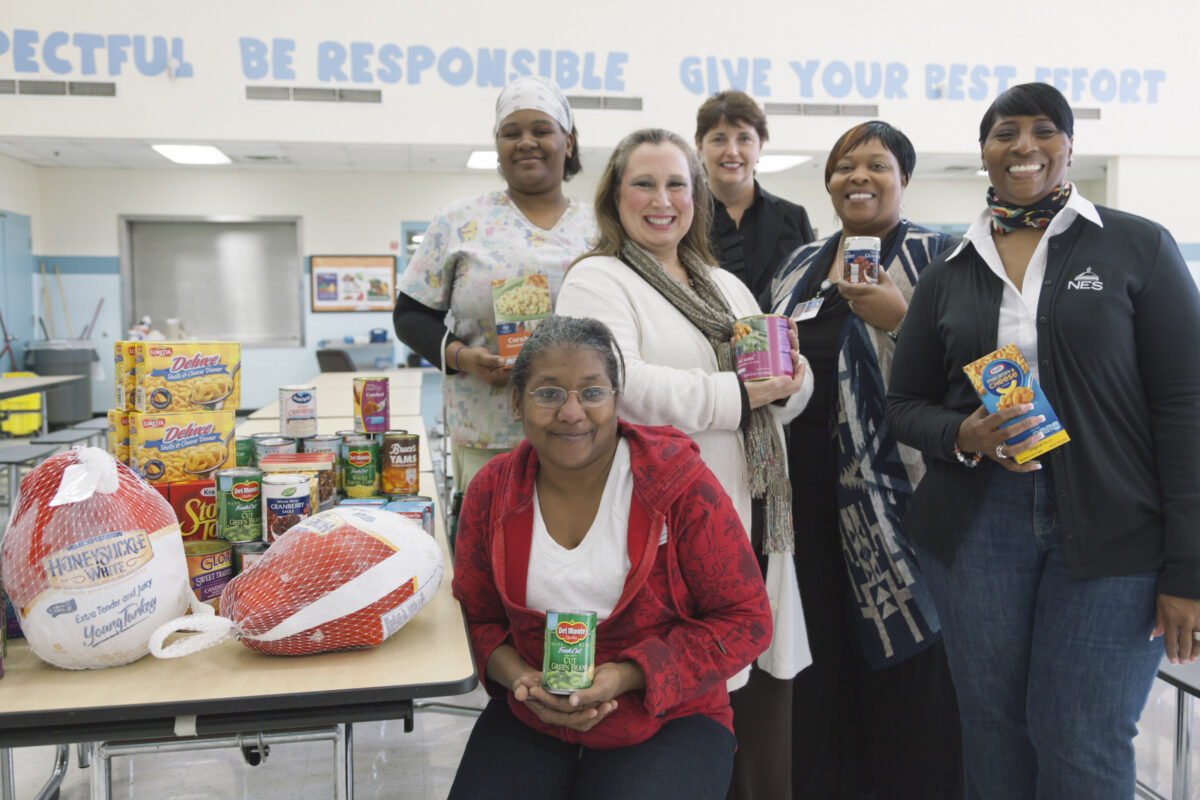 NASHVILLE, Tenn. – Nashville Electric Service (NES) is proud to announce the completion of its year-long commitment to give back to the Nashville community through 75 acts of service.
The pledge, in commemoration of NES' 75th anniversary, kicked off last November with a food drive for the utility's Pencil Partner school, Glenn Enhanced Option Elementary. Donated items were used to make 45 food boxes for students and their families to enjoy a Thanksgiving meal.
Acts of service have continued throughout the year ranging from Neighborhood Energy Savers Workshops, to a volunteer playground build, to various tree plantings, donation drives and fundraisers for charity. NES even surpassed its original goal of 75 acts of service thanks to the generosity and compassion of its employees.
"Giving back to the community is in our nature," said Decosta Jenkins, NES president & CEO. "I couldn't be more proud of the service mindset our employees have shown to celebrate our 75th anniversary. They are what makes NES an excellent company and a strong community partner, and our most recent customer service satisfaction results are a testament of that."
NES recently received an 81 percent customer satisfaction rating, with almost nine out of 10 customers who interacted with NES customer service being happy with the level of service they received. NES also continues its strong performance in power delivery having earned the industry's highest honor for excellence in reliability, safety, workforce development and system improvement three times in a row.
In the coming year, NES will carry on its mission to serve Middle Tennessee with safe, reliable power and community support.
NES employees contribute more than $175,000 to various Middle Tennessee charities annually including the American Heart Association and United Way of Metropolitan Nashville. And, most recently, they collected clothing donations for Nashville Rescue Mission and helped build a Habitat for Humanity home in Antioch for a deserving family of five.

Nashville Electric Service (NES) is one of the 12 largest public electric utilities in the nation, distributing energy to more than 370,000 customers in Middle Tennessee. For more information, visit nespower.com.
Categories:
Tags: