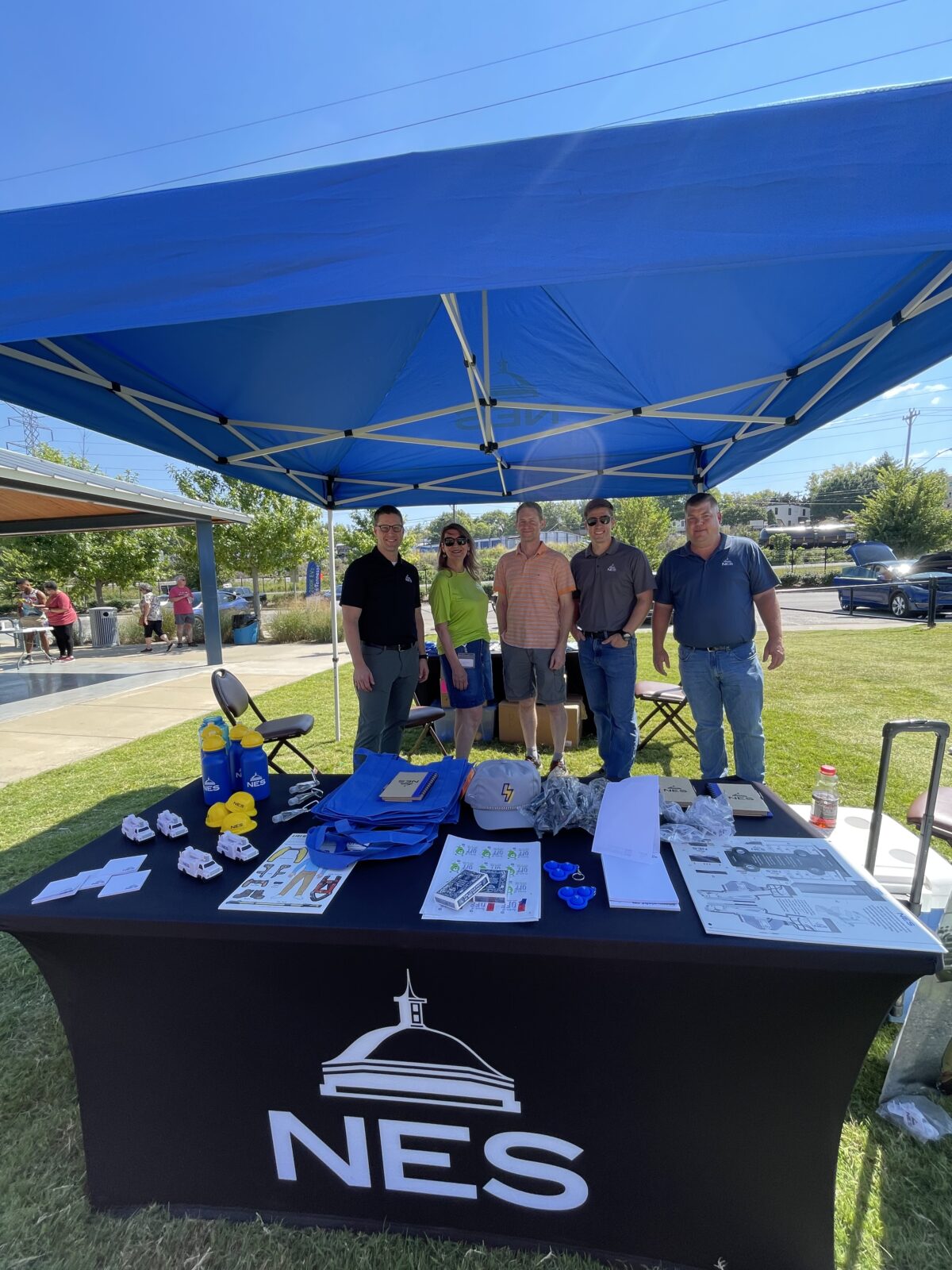 Attendees recently gathered with Nashville Electric Service (NES) to celebrate the Music City EV festival at the Nashville Fairgrounds. The event is celebrated annually as apart of National Drive Electric Week.
NES was one of the sponsors at the event and powered the stage with one of its trucks. The utility also had a booth set up to provide more information on electric vehicles and gave away free items, like water bottles, playing cards, bags, notebooks, t-shirts and more. Brent Baker, Chief Customer and Innovation Officer at NES, spoke at the event about the future of electric vehicles in Nashville and its participation in supporting customers who are interested in transitioning to using them.
The free event featured a live music lineup, with performances from artists like Jeff Woods, Levi J. Miller, Alicia Michilli and Emily Chambers. Different EV models were onsite for attendees to experience, like the Rivian R1S + R1T, the Ford F-150 Lightning, The Tesla Model Y + Model 3 and the Cadillac Lyriq.
For more information on the event, click here.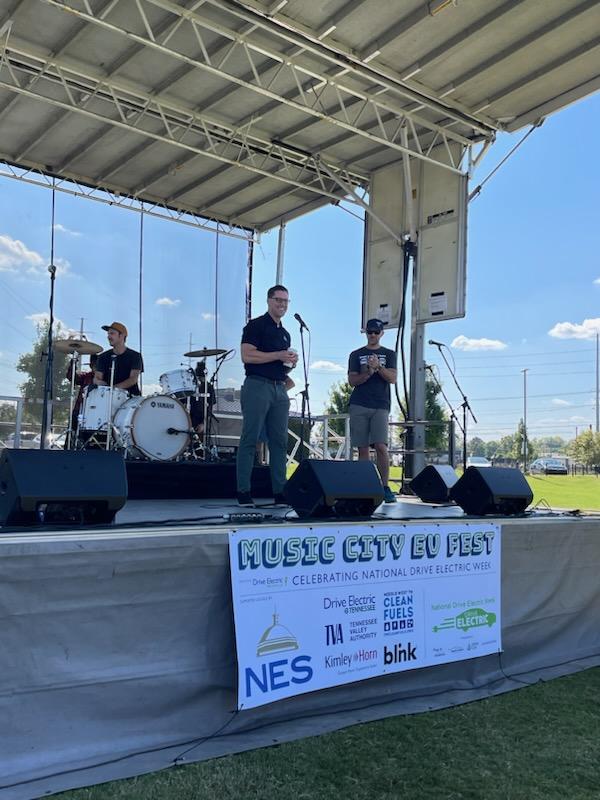 Categories:
Tags: