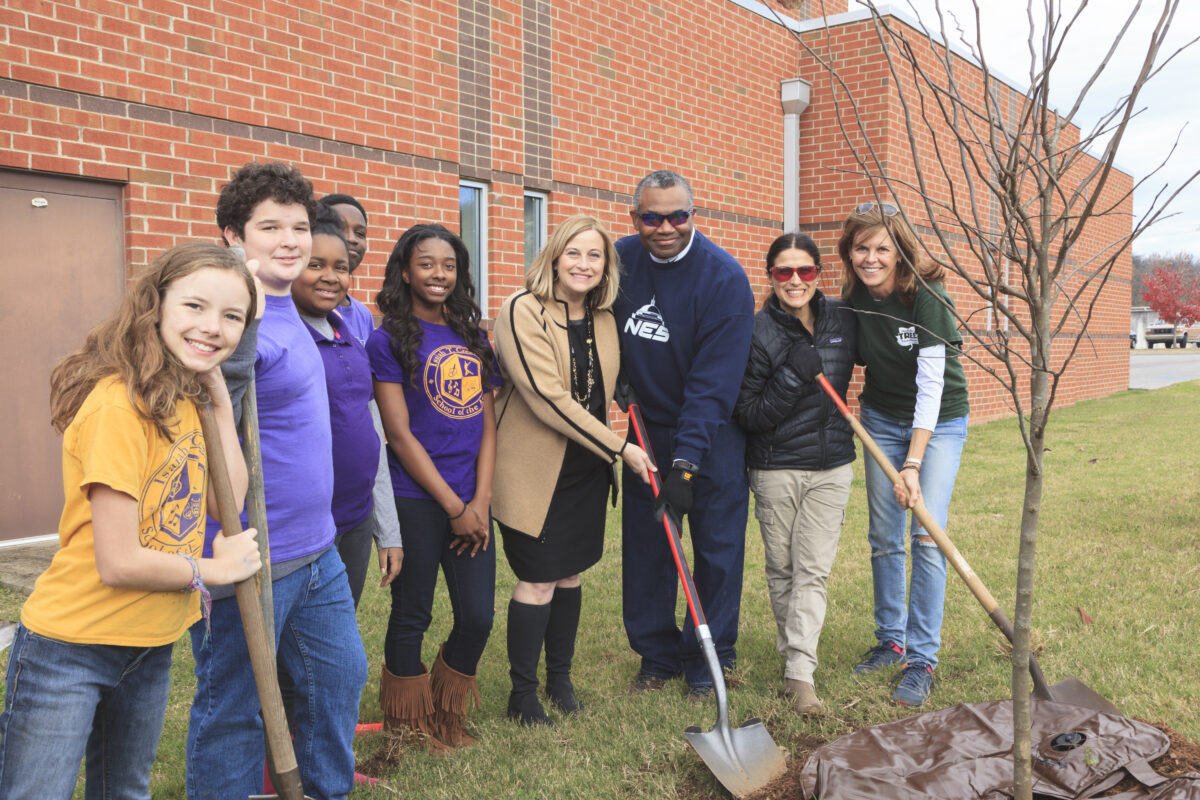 Newly planted trees line the streets in several North Nashville neighborhoods. Volunteers, including NES President & CEO Decosta Jenkins, got right to work on Saturday planting more than 100 powerline-friendly trees for ReLeafing Day.
NES has proudly supported the Nashville Tree Foundation's worthwhile initiative since it began 13 years ago.
This year, free, ornamental trees were made available to residents in Bordeaux, Haynes Park and Haynes Manor.
ReLeafing Day is held on the Saturday before Thanksgiving. It evolved from the ReLeaf Nashville project in which 6,757 trees were planted within three years following the 1998 tornado.
Check out our ReLeafing Day photos on Facebook.
Categories:
Tags: