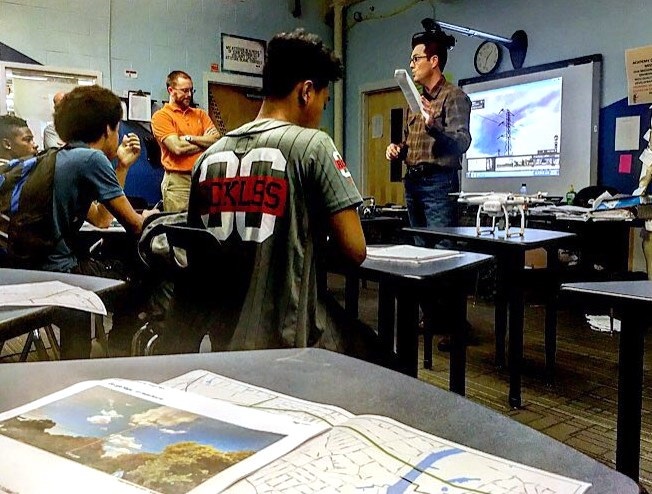 The NES President's Award program honors employees who have demonstrated exceptional achievement, integrity, selflessness, leadership and service to the utility and community.
Five deserving employees have been named recipients of the award, presented by NES President & CEO Decosta Jenkins.
David Ploucher, Thomas Yunker, Justin Brandon and Troy Davis work in the system control department. Their alertness and quick action interrupted a copper theft in progress at one of NES' substations and resulted in an arrest and conviction of the criminal. By stopping the thief in the act, these employees prevented any damage to the electrical equipment and potential power outages for customers.
NES Operations Manager Brad Heck is also receiving special recognition for his involvement with Maplewood High School's Academy of Energy & Power. As chairman of the NES advisory board, he provides guidance and support for the program, mentors teachers and staff, attends meetings, and helps coordinate events and project plans for students.
Under Brad's leadership, student engagement has increased and coursework has been refined to better match industry needs. The Maplewood partnership gives students the opportunity to intern or job shadow at NES, participate in mock interviews to enhance their interviewing skills, and receive valuable career direction and advice.
Brad's dedication and professional attitude drive students to strive for success both in the classroom and out in the community.
Categories:
Tags: