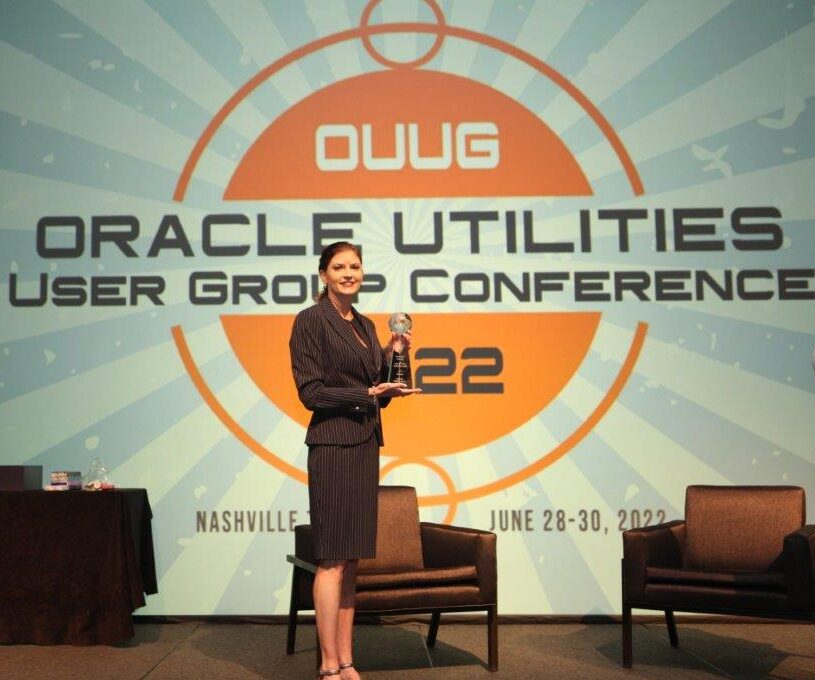 On June 29, Nashville Electric Service (NES) President and CEO Teresa Broyles-Aplin welcomed attendees of the 2022 Oracle Utilities User Group (OUUG) Conference to Music City. OUUG is a global "for-users, by-users" support organization aimed at bringing together customers leveraging the Oracle Utilities application stack, OPN partners and Oracle staff, and for the first time since the pandemic, they were able to gather in person in Nashville.
Broyles-Aplin kicked off the event with a keynote address entitled "The Power of Progress: NES Energizes the Evolution of Nashville" in which she discussed her recent transition into the role of CEO and how NES has adapted to meet the needs of Nashville's unprecedented residential and commercial growth. She also spoke about the many challenges the utility has faced over the years, like the March 2020 tornado, the derecho windstorm, the Christmas Day bombing and the global pandemic.
As part of her address, Broyles-Aplin discussed how NES has leveraged Oracle Utilities through its Encompass project, the utility's comprehensive approach to updating its internal systems to optimize the customer experience, and highlighted customer-facing projects such as Home Uplift, Music City Solar, Green Switch and NES Helps.
The conference was held June 28-30 at the Grand Hyatt hotel, with next year's conference scheduled for San Diego.
Categories:
Tags: