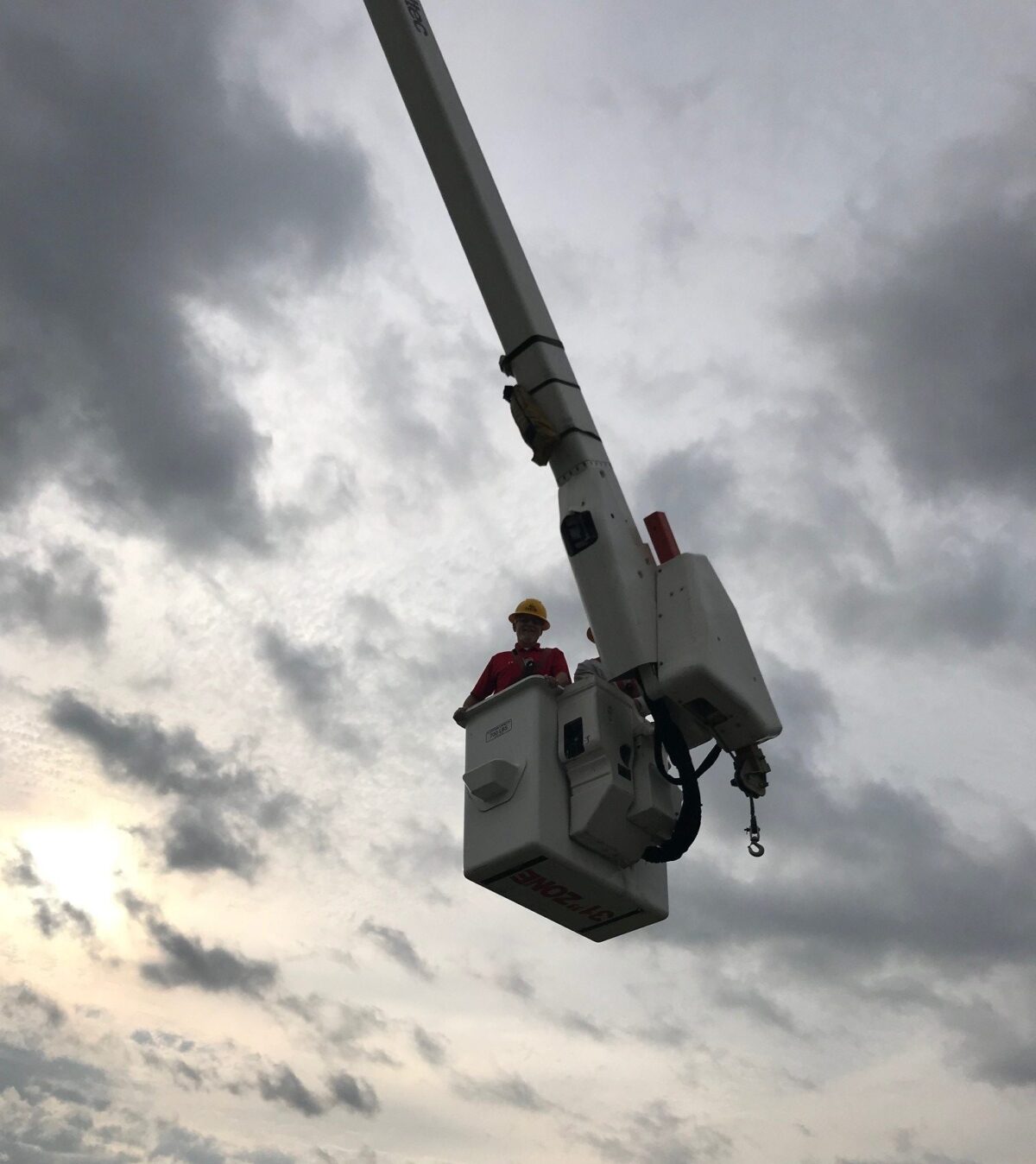 (NASHVILLE, TENN.) – Nashville Electric Service (NES) is honoring its more than 150 dedicated linemen who work around the clock to ensure the lights stay on in celebration of National Lineman Appreciation Day.
To observe the day, NES is encouraging all its customers to "Thank A Lineman." Whether it's a wave, coffee or a shoutout on social media, customers should take the time to recognize the dedication of NES lineman who put their lives on the line as they respond to emergencies 24 hours a day, seven days a week. Linemen work in one of the most physically challenging and dangerous jobs in the world. NES linemen must undergo extensive training, including a four-year apprentice program consisting of 8,000 hours of on-the-job training.
NES is focused on providing the necessary training and protective gear, including the latest fall-restraint climbing equipment and rubber safety gloves, so that its linemen can confidently and safely perform their jobs. The utility exceeds safety standards by mandating that every truck in the field is inspected daily and that job briefings are held before crews begin any work to outline the hazards associated with the project.
"Our NES crews play a vital role in keeping Nashville powered up," said NES President and CEO Teresa Broyles-Aplin. "Without our linemen, we would not be able to provide our customers with the outstanding service they deserve. Our linemen are remarkable members of the community, and we cannot thank them enough for their hard work."
NES encourages customers to show their support by using #thankalineman on social media. Connect with NES on Facebook and follow us on Twitter.
About NES
Nashville Electric Service (NES) is the 11th largest public electric utility in the nation, distributing energy to more than 430,000 customers in Middle Tennessee. For more information, visit nespower.com.
###
Categories:
Tags: