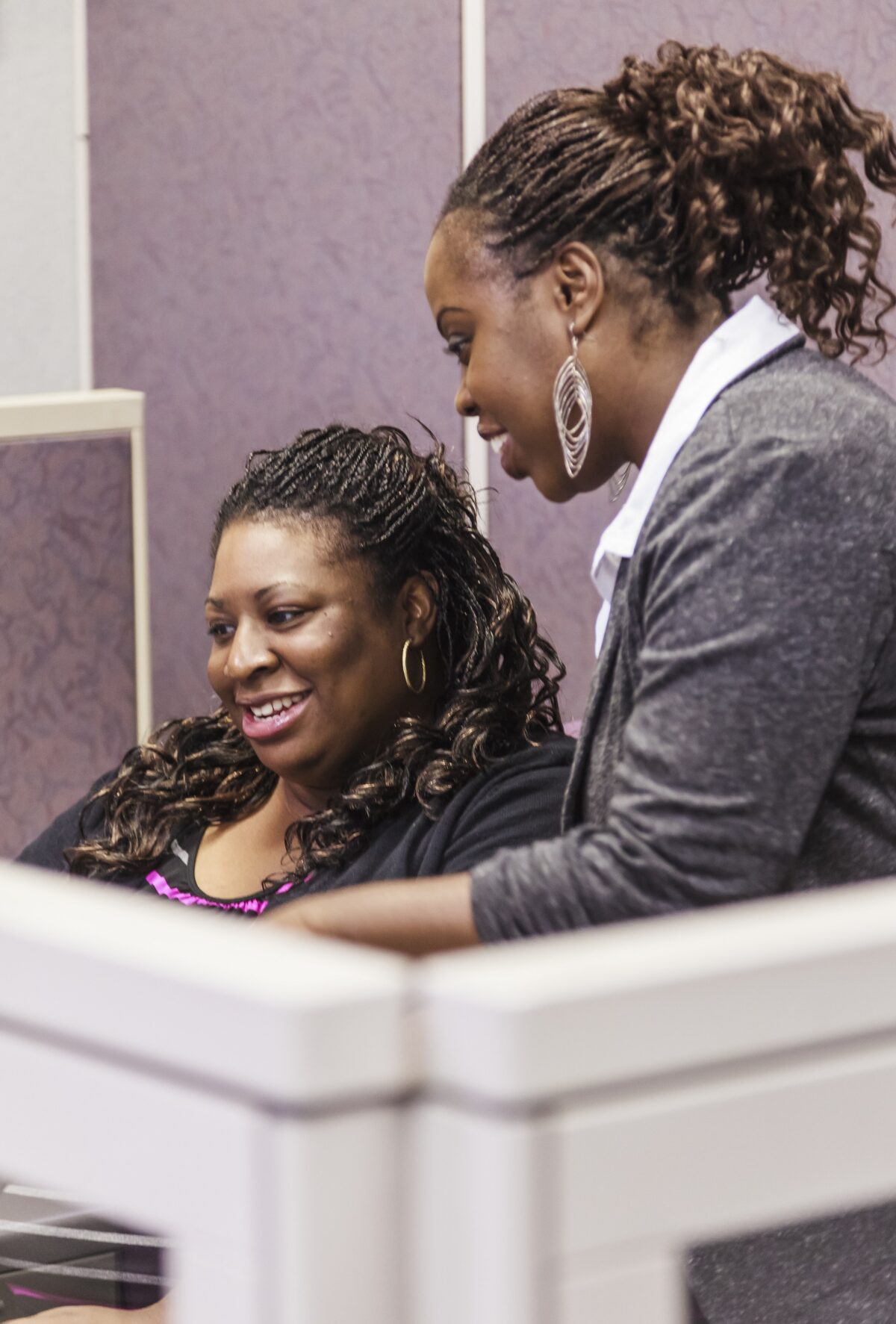 NES Customer Relations continues to excel in providing positive experiences for customers through a variety of touch points with NES. This year, two employees stood out above the rest for meeting and exceeding customer expectations and call center guidelines established by NES.
Christine Sakala and SimQuita Miller qualified as top advisors of the month the most often throughout the year, earning them both the distinct honor of becoming Advisors of the Year.
Both women completed all phases of customer service training, had no justified complaints or errors and met the following standards of excellence:
Monitoring – A score of 100 percent in each category
Stats – All goals met including a productivity average, after call wrap-up averages and average handle times that a customer is on the phone or in the lobby.
Minimum of 12 days on the phones
Attendance – No unscheduled leave, no tardy incidents and no more than one day of excused sick leave.
"I feel very fortunate to have such talented call center professionals on our staff," said Paula Geruntino, customer relations manager. "To achieve Advisor of the Month even once in a year is a challenge; Christine and SimQuita both qualified three times. They are hardworking, reliable and consistently upbeat. Our call center, and more importantly, our customers benefit from their personal dedication to excellence in every aspect of their work."
Categories:
Tags: