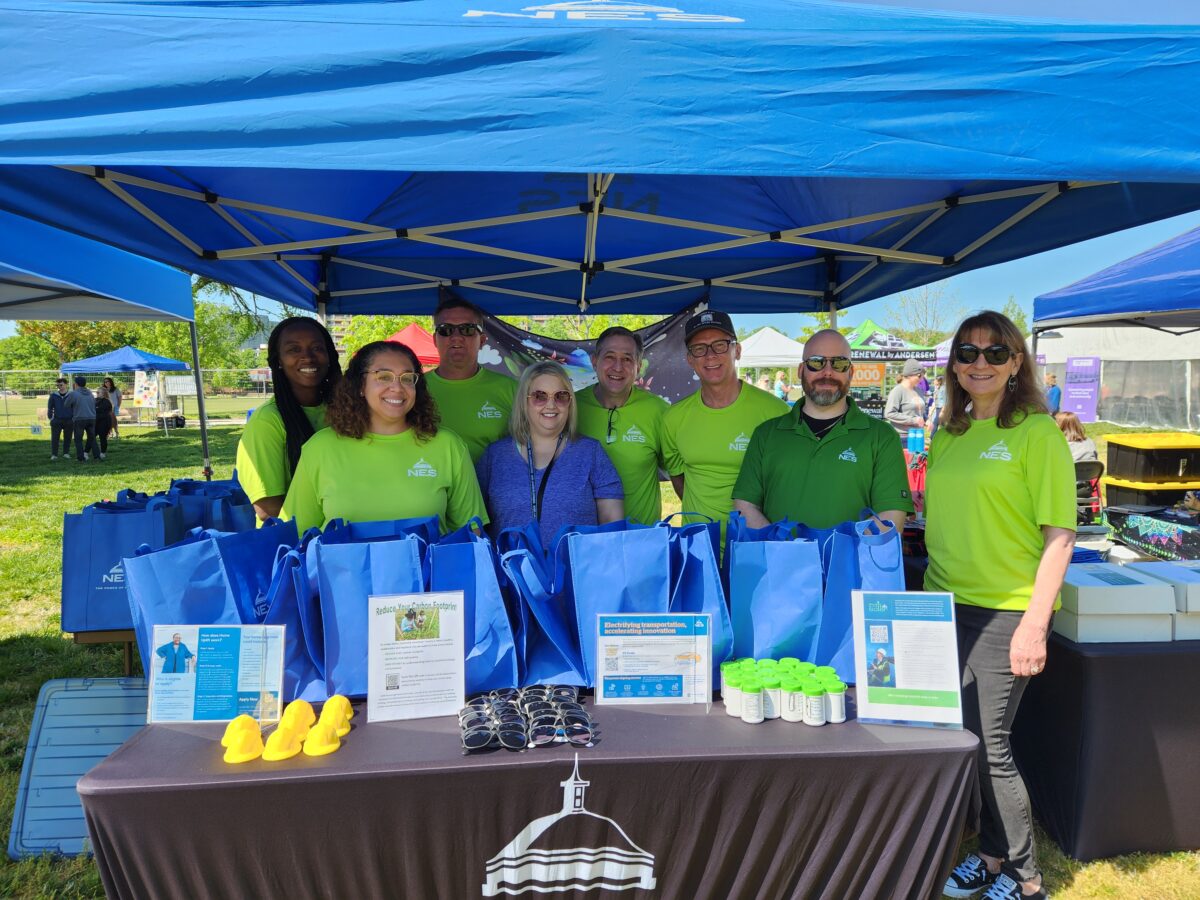 Nashville Electric Service (NES) employees recently attended the annual Nashville Earth Day festival at Centennial Park to celebrate the observance and provide information and resources to festival attendees.
NES was one of 75 exhibitors and non-profits who showcased at the festival, and gave away several items, like bamboo utensils, sustainable metal straws, energy saving playing cards, reusable grocery bags, coasters, coloring Books and crayons, squishy hard hats and NES trucks, cooling towels, wildflower seeds, sunglasses, paperclip houses and more.
More than 200 people stopped by the booth to learn more about various programs and incentives, such as Music City Solar, the EV program, Home Uplift, and information on how customers can reduce their carbon footprint.
A major shoutout to the NES Earth Day committee members:
Sheryl Haley
Ashlee Gray
Sean Jackson
Garrett Potts
Tony Richman
Carla Nelson
Kari Willis
Nathan Publow
Tim Holt
Grayson Phillips
Josh McGill
Brenton Montgomery
Leah Taylor
Angela King
Chris Newbern
To learn more about Nashville Earth day, click here.
Categories:
Tags: