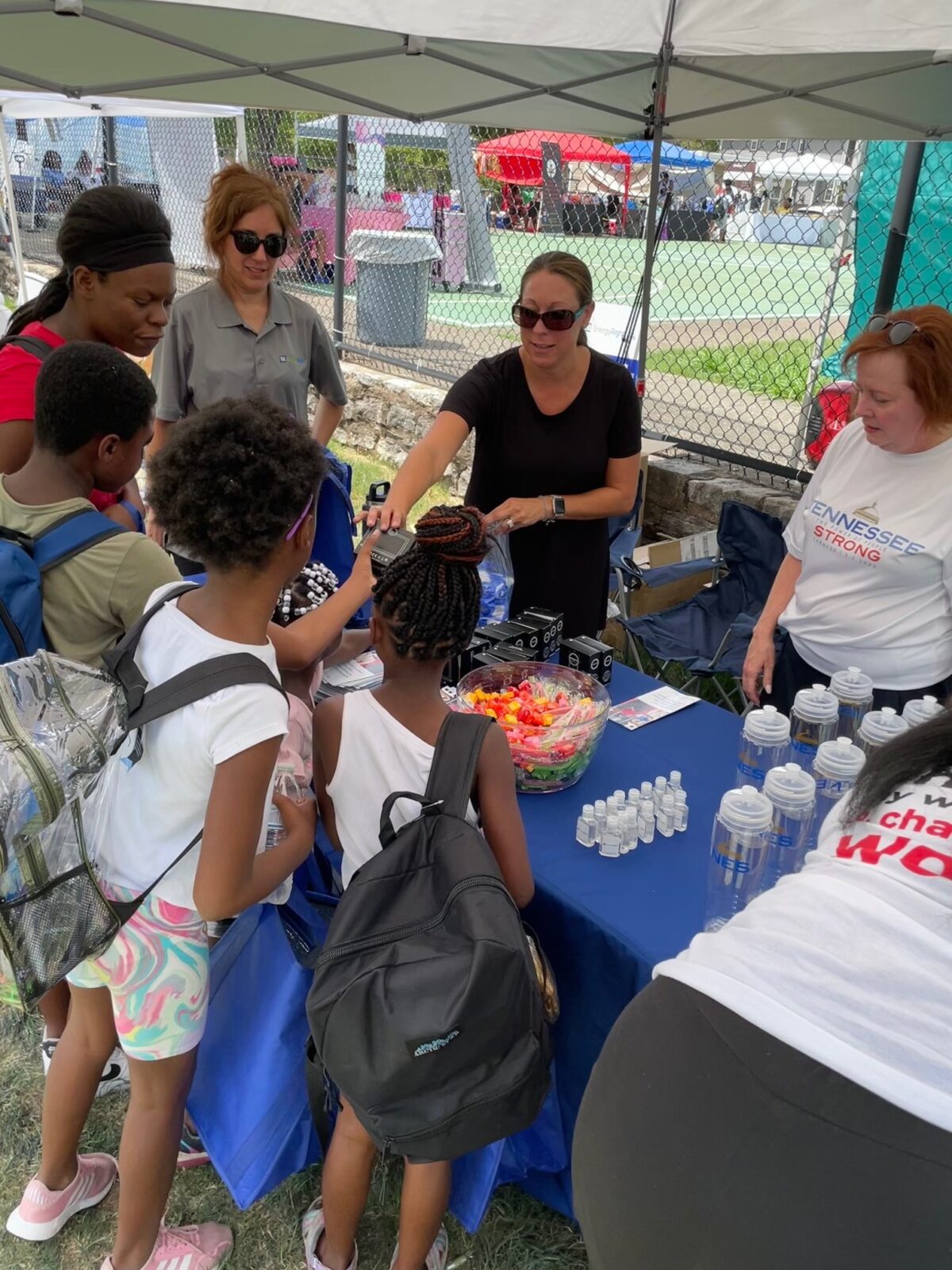 Nashville Electric Service (NES) and the Tennessee Valley Authority (TVA) recently attended two community events focused on preparing Metro Nashville students heading back to school this fall.
The two events, the Back-to-School Bash supply drive and the Braid Bash, were held to provide students with the resources they need before getting back into the classroom. NES and TVA were in attendance to promote the Home Uplift program to families, and encourage them to apply for renovations and efficiency upgrades at no cost to the homeowner.
The supply drive was hosted by Creative Girls Rock, a local nonprofit founded from a passion for creative arts, youth development, community engagement and a therapeutic method for anxiety. Creative Girls Rock has hosted the event since 2020 in response to the negative impact the pandemic had on the Greater Nashville community. Every year, the organization works to stuff backpacks with school supplies for students.
This year, the organization was able to double its number of community partners for the event, like Amazon, Amerigroup, FINN Partners, NES, Boys & Girls Clubs of Middle TN, TC Energy, The Equity Alliance, Sony Music, Vanderbilt University and The Pencil Foundation. As a result of this year's volunteer and organizing efforts, Creative Girls Rock was able to pack more than 10,000 backpacks and distributed them from multiple Boys and Girls Club locations across the city.
The Braid Bash was held at Jere Baxter Middle School, where barbers and braiders were on-site to give free haircuts and styles to students going back to school. In addition to cosmetology services for students, parents could also get manicures, massages and facials. School supplies and lunch were available as well.
The event was created 6 years ago, and was founded by Latonya Potter, a hair braider who has helped bring the art and culture of hair braiding to Nashville's Black youth ever since. Sponsors included 7 Princesses, Global Beauty and Barber Institute, Streetz 99.3, Youth Changes, Community Achieves, A Twist of Greatness, and Jere Baxter Middle School.
Categories:
Tags: