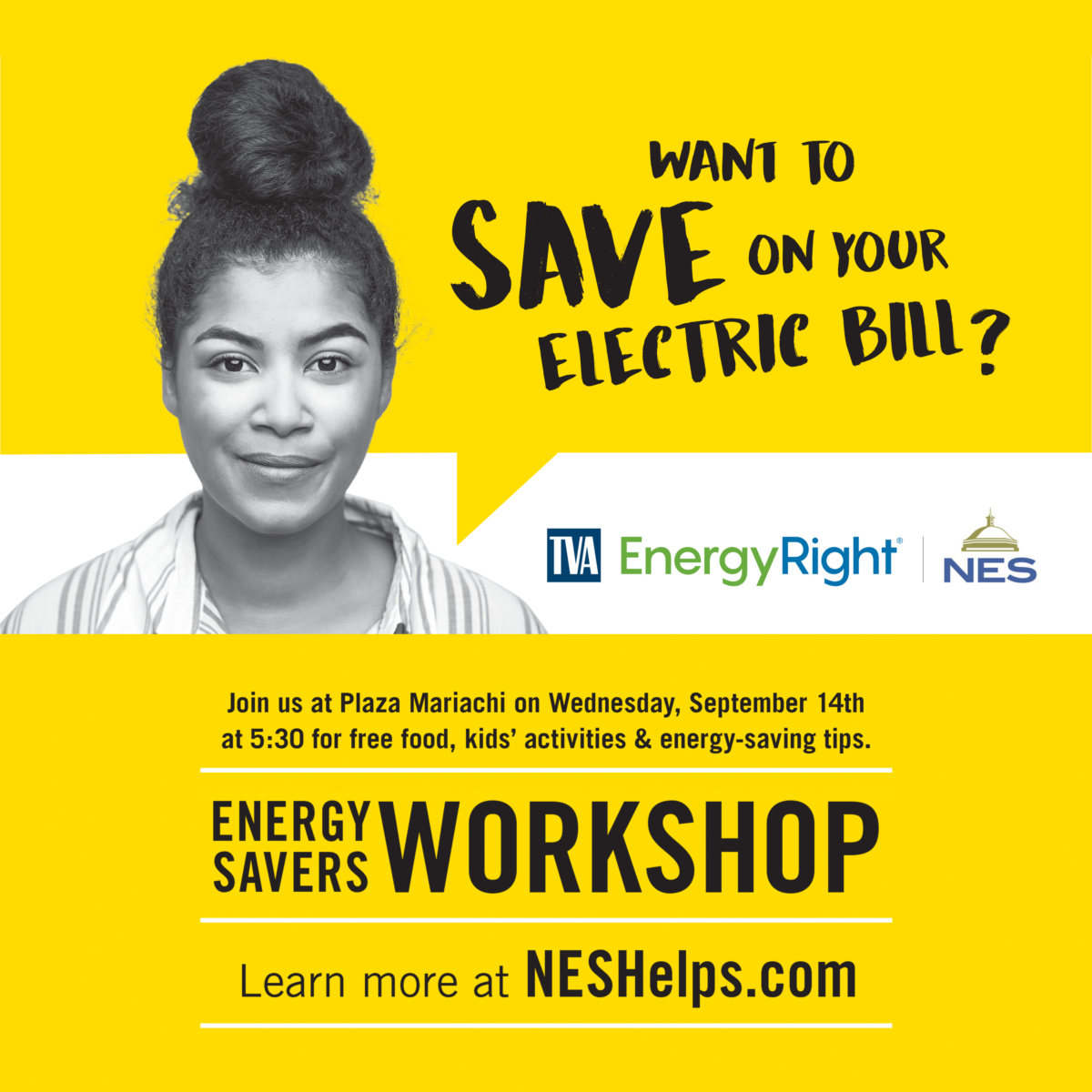 Nashville Electric Service (NES) and the Tennessee Valley Authority (TVA) are hosting an energy savings workshop to teach customers about ways they can conserve electricity and save money on their monthly power bills.
The event will be held on Wednesday, September 14 at 5:30 p.m. at Plaza Mariachi, a cultural experience venue that offers art, music, entertainment, food, retail and various community services located at 3955 Nolensville Pike in South Nashville.
Customers will be able to apply for free home weatherization upgrades through the Home Uplift program made available by NES and TVA that provides energy efficient renovations and upgrades at no cost to the homeowner. If approved, homeowners could qualify to receive an average of $10,000 in home improvements, free of charge.
Attendees who submit a Home Uplift application will receive a free energy saver kit valued at $25 that is filled with various products to help their home run more efficiently. While supplies last, food will be served and activities for children will also be available.
No registration is required to attend the event, and NES customers are welcome to bring friends and family.
Categories:
Tags: