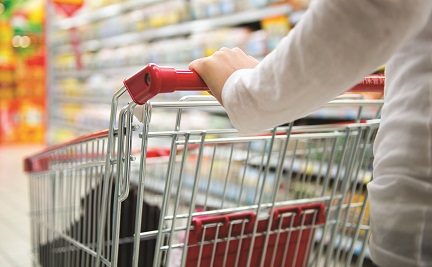 Fill your plate this holiday season and give others something to be thankful for. Shop at Kroger and a portion of your spending will benefit Project Help every time you use your Kroger Plus Card. By supporting Project Help, you're providing emergency energy assistance for our elderly, disabled and low-income customers who are struggling to keep their heat on.
Start now by enrolling in the Kroger Community Rewards program.
Step 1 – To register, go to kroger.com and set up an online profile through My Account. If you already have an online account with Kroger, simply log in to your account.
Step 2 – Click on "Community Rewards" located in the Community tab drop down menu, and select the "Enroll Now" button.
Step 3 – Type the name "NeedLink Nashville" in the search box to pull up the organization that administers the Project Help funds, and select the "Enroll" button.
Step 4 – Stock up on groceries and scan your Kroger Plus Card, and Kroger will contribute a percentage of what you spend to Project Help.
The funds are administered by NeedLink Nashville (formerly Big Brothers of Nashville), and 100 percent of the contributions go directly to assist individuals with their electric bills. Last year, Project Help served over 2,000 adults and children. This year, we hope to assist even more. With your help, we can warm homes with your warm heart.
Categories:
Tags: