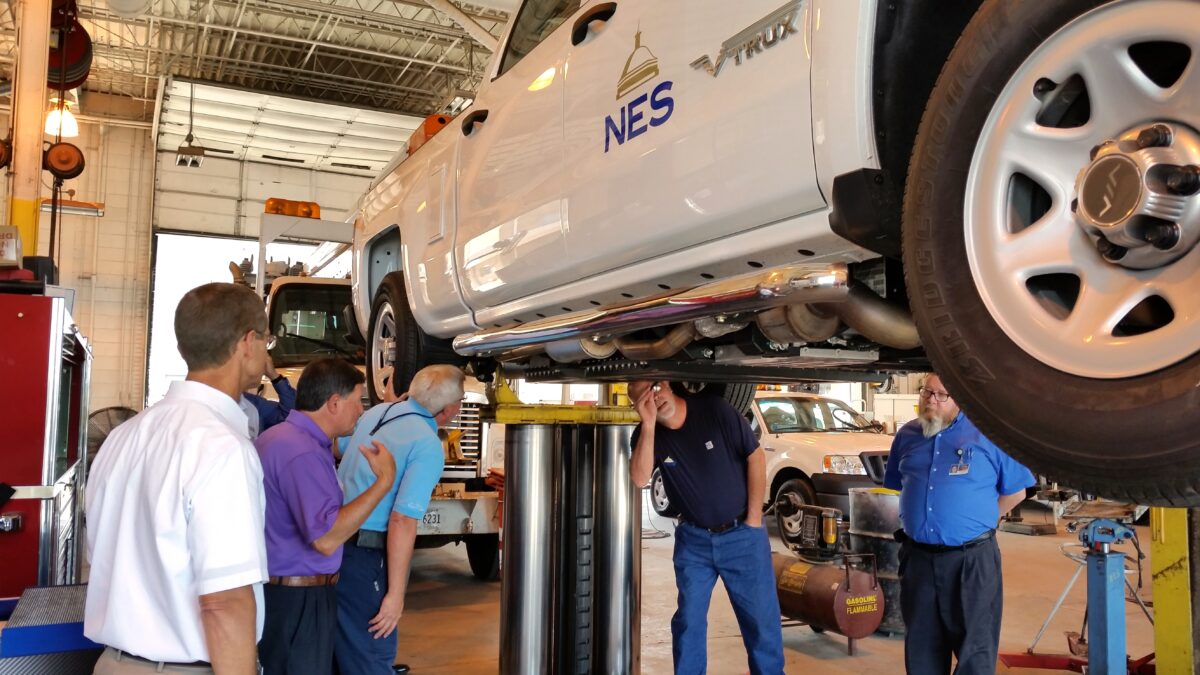 When the power goes out, a fleet of Nashville Electric Service (NES) trucks hit the road to make repairs. NES' 700 square mile service area translates into more than 4.5 million miles logged by NES vehicles each year.
The newest addition to its fleet is a plug-in hybrid electric vehicle (PHEV) light-duty pickup truck, which offers up to 40 miles using all electric and has a range of 400 miles before needing a refill. The truck's powertrain runs on a 24 kilowatt hour lithium-ion battery pack. Once the battery capacity reaches its threshold, an internal combustion engine powers an electric generator to extend its range.
NES has a strong commitment to operate efficiently, improve our technology and seek out innovations that keep conservation a priority. For more than a decade, NES has actively incorporated more efficient and sustainable transportation into its vehicle fleet. NES has 133 light-duty flex fuel vehicles and trucks, used by field employees, which are capable of running on E85 ethanol and unleaded fuels. E85 is a corn-based brand of fuel that uses renewable sources grown right here in the United States. It requires less petroleum and emits fewer greenhouse gases than standard gasoline, making it better for the environment.
In June 2011, NES purchased three new Nissan Leaf electric cars for company use. And, earlier this year, NES rolled out its first hybrid electric bucket truck, which is used for performing maintenance and making outage repairs across Middle Tennessee.
Alternative vehicle technologies now make up nearly 60 percent of passenger cars and light duty vehicles operated daily by NES. In addition to the fuel savings and environmental benefits, hybrid technologies offers lower maintenance costs, less noise at service calls and healthier work conditions for our crews.
Learn more about NES'Hybrid Bucket Truck.
Categories:
Tags: