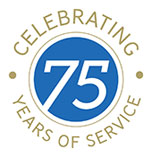 Today, NES kicks off the first of a year-long employee-driven campaign to perform 75 Acts of Service across Middle Tennessee. With the first Act of Service, the NES Customer Service team members will host a Thanksgiving Food Drive for their adopted school, Glenn Enhanced Option Elementary.
NES Customer Service employees will be split into seven teams and challenged to put together a combined total of 35 completed dinners to be delivered to the school for distribution to families as the school deems fit. This isn't any ordinary food drive. A completed dinner will include all of the foods necessary to enjoy a meal with friends and family: one ham or turkey, three boxes of stuffing, four cans of green beans, four cans of corn, two cans of yams, two cans of cranberry sauce and four boxes of mac and cheese.
Let the drive begin!
Categories: Uncategorized
Tags: