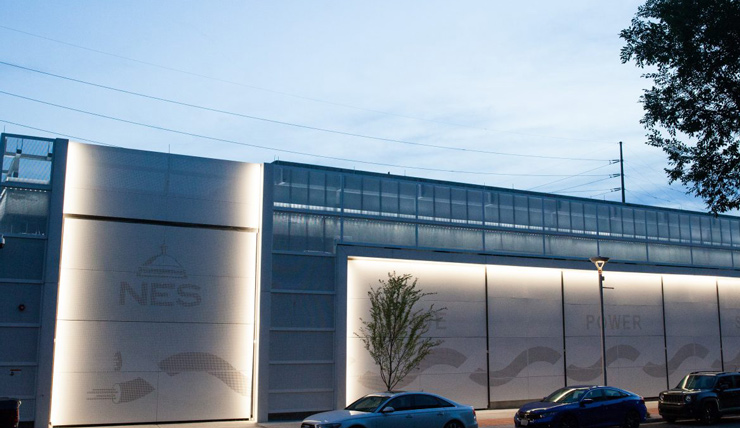 The new 11th Avenue substation in the Gulch now lights up the North Gulch/Downtown community with impressive features and upgrades.
The new site replaces the 10th avenue substation, which serviced Nashville Electric Service (NES) customers since 1953. The building's 68-year-run marks the end of an era for NES, but the utility is beginning a new, innovative chapter in the Gulch with the 11th Avenue location.
The new building includes a parking deck and streetscape improvements for portions of 11th Avenue North and Martin Luther King Boulevard, while the façade features an artistic rendering of the message "True power starts with unity." The interior of the substation has the systems and equipment necessary to handle the rising power needs for the rapidly growing area.
Despite the many challenges Nashville saw in 2020, like the derecho, tornadoes and the global pandemic, our crews and contractors were able to hit our goal of a Spring 2021 go-live.
NES sold the previous site on 10th Avenue North, and it is already slated for redevelopment.
Categories:
Tags: