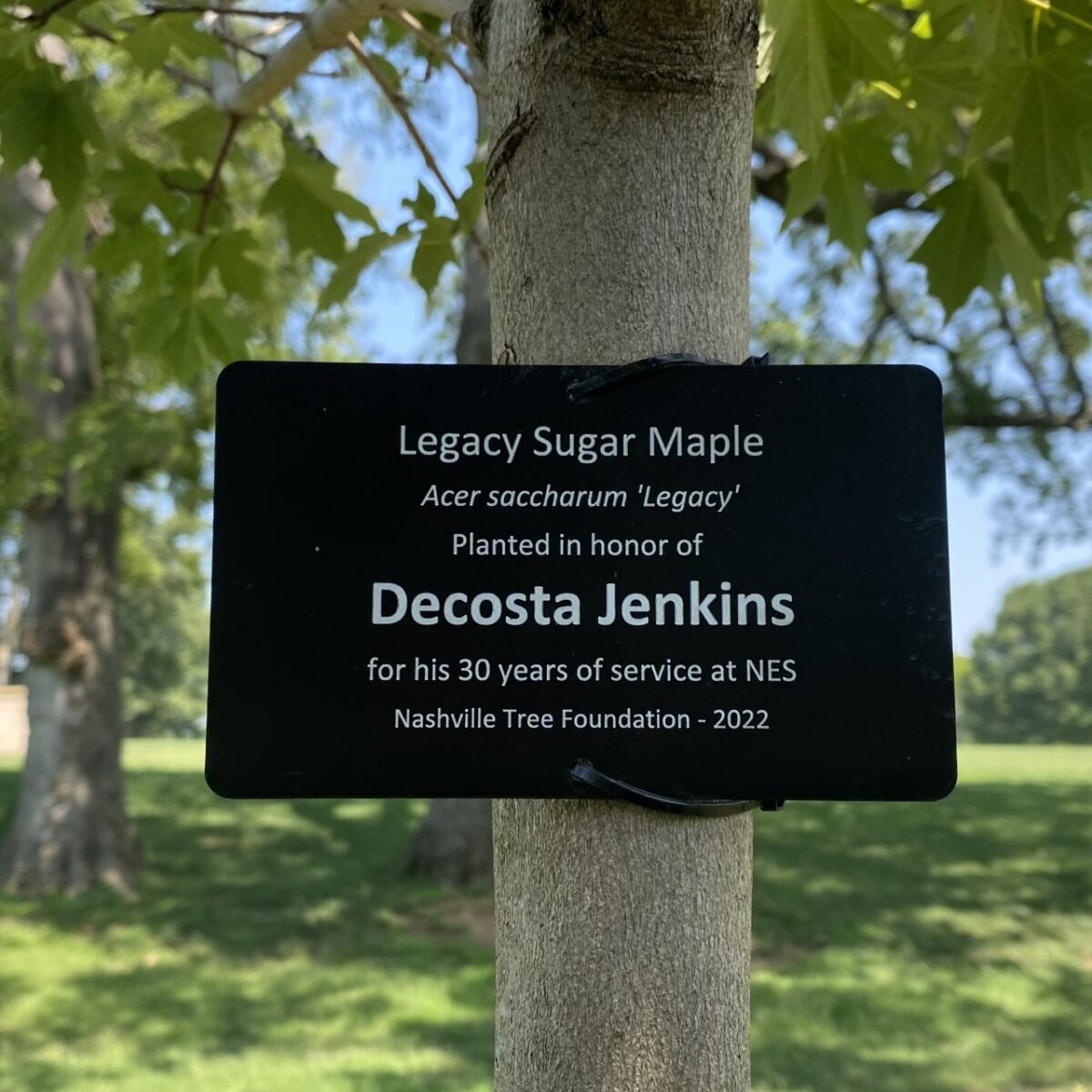 Former Nashville Electric Service (NES) President and CEO Decosta Jenkins now has trees planted in Centennial Park to honor his commitment to Nashville's tree canopy.
The Nashville Tree Foundation recently planted a grove of Legacy sugar maple trees in recognition of Jenkins' service and support to Nashville's trees for 30 years. During his 17-year tenure as NES President and CEO, Jenkins advocated for the city's tree canopy, supported tree planting efforts across the city and the Arbor Day Foundation's "Right Tree in the Right Place" program.
The tree planting took place after Jenkins retired in June, following NES receiving the Line USA Utility Award at Metro Nashville's Annual Arbor Day event. A bench is also placed near the newly planted trees for people to sit in the shade of the trees.
For more information on the Nashville Tree Foundation, click here.
Categories:
Tags: