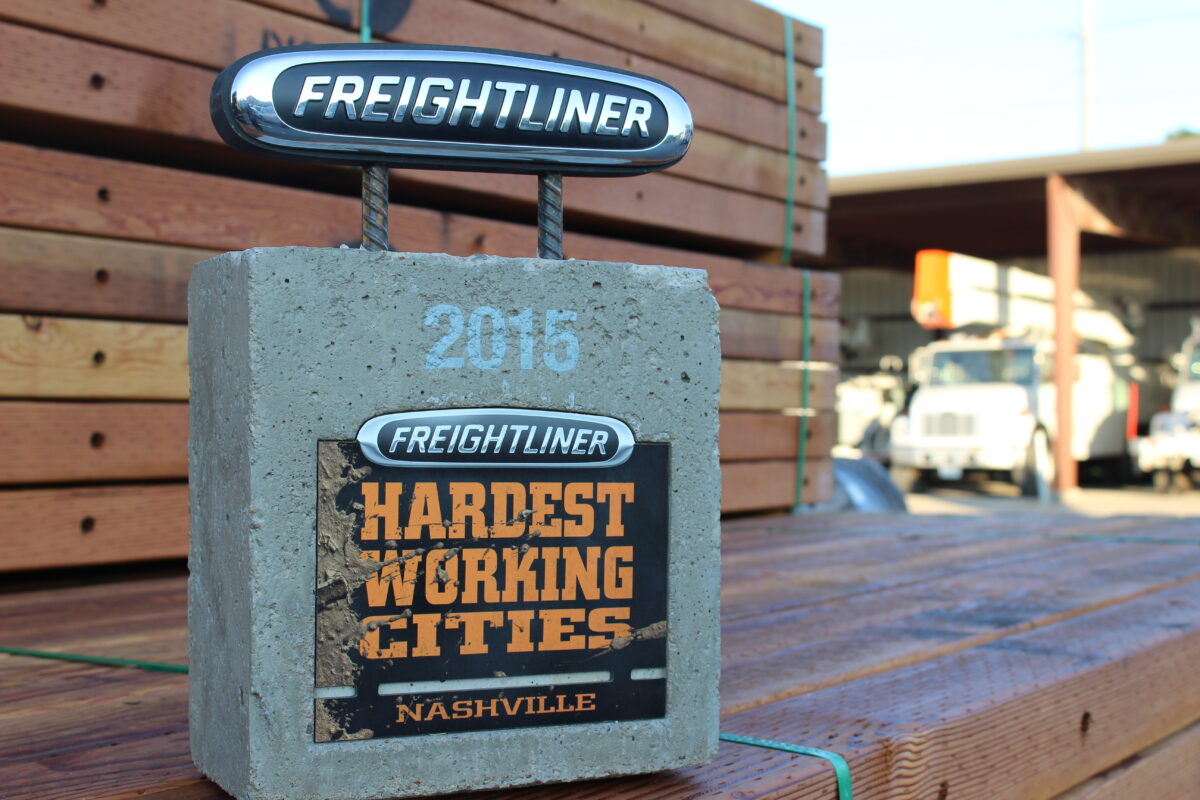 From "it" city to one of the "hardest working cities" in the country, Nashville has earned a new badge of honor. The recognition program by Freightliner Trucks identifies cities that are spearheading community growth and innovation.
The results are based on several key indicators including housing growth, construction projects, hours worked by households and sales of vocational trucks such as concrete and dump trucks. The process involved an exhaustive review of approximately 400 metropolitan census areas in the United States and Canada. Data was grouped into 11 different categories ranging from growth in total employment to contribution to total gross domestic product.
As part of the celebration, Freightliner Trucks visited NES' Donelson Service Center to thank our hard working employees for providing safe and reliable electricity to Middle Tennessee.
"There is a strong correlation between vibrant economies and smart investments made in construction, manufacturing and transportation that help create stronger communities," said Mary Aufdemberg, director of product marketing for Freightliner Trucks. "We're eager to acknowledge and thank cities that embody determination and job creation."
Check out our Facebook album for pictures from the event.
About Freightliner Trucks
Freightliner Trucks is a division of Daimler Trucks North America LLC, headquartered in Portland, Oregon, and is the leading heavy-duty truck manufacturer in North America. Daimler Trucks North America produces and markets Class 4-8 trucks and is a Daimler company, the world's leading commercial vehicle manufacturer.
Categories:
Tags: