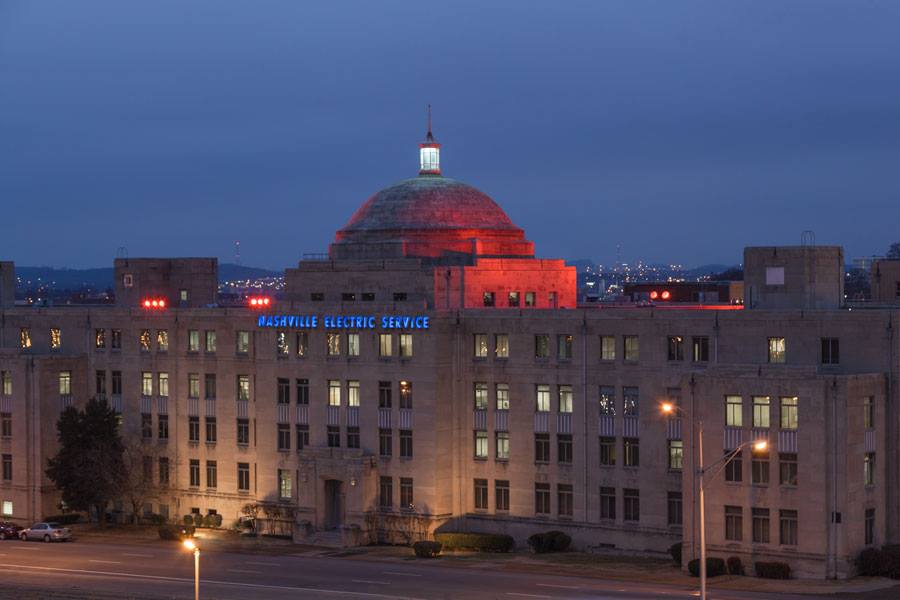 Nashville Electric Service (NES) is going red on Friday, February 2, in support of women's heart health.
Along with the NES dome, nearly 40 buildings in Nashville will be participating in the American Heart Association's Go Red for Women campaign to raise awareness about heart disease. This marks the 14th year businesses around the city have participated in the initiative. Last year, Nashville had more buildings lit in red than any other city in the country.
The American Heart Association holds events each year during the month of February as part of "National Heart Month."
A march was held Friday at 12:30 p.m. on the pedestrian bridge in downtown Nashville in celebration of National Wear Red Day.
More women die of heart disease than all forms of cancer combined. In Tennessee, 9,000 women lost their lives each year. However, up to 80 percent of cardiac events are preventable through education and lifestyle choices we make every day.
Know your personal risk and take action to reduce the likelihood of heart disease. For more information, visit goredforwomen.org.
Categories:
Tags: