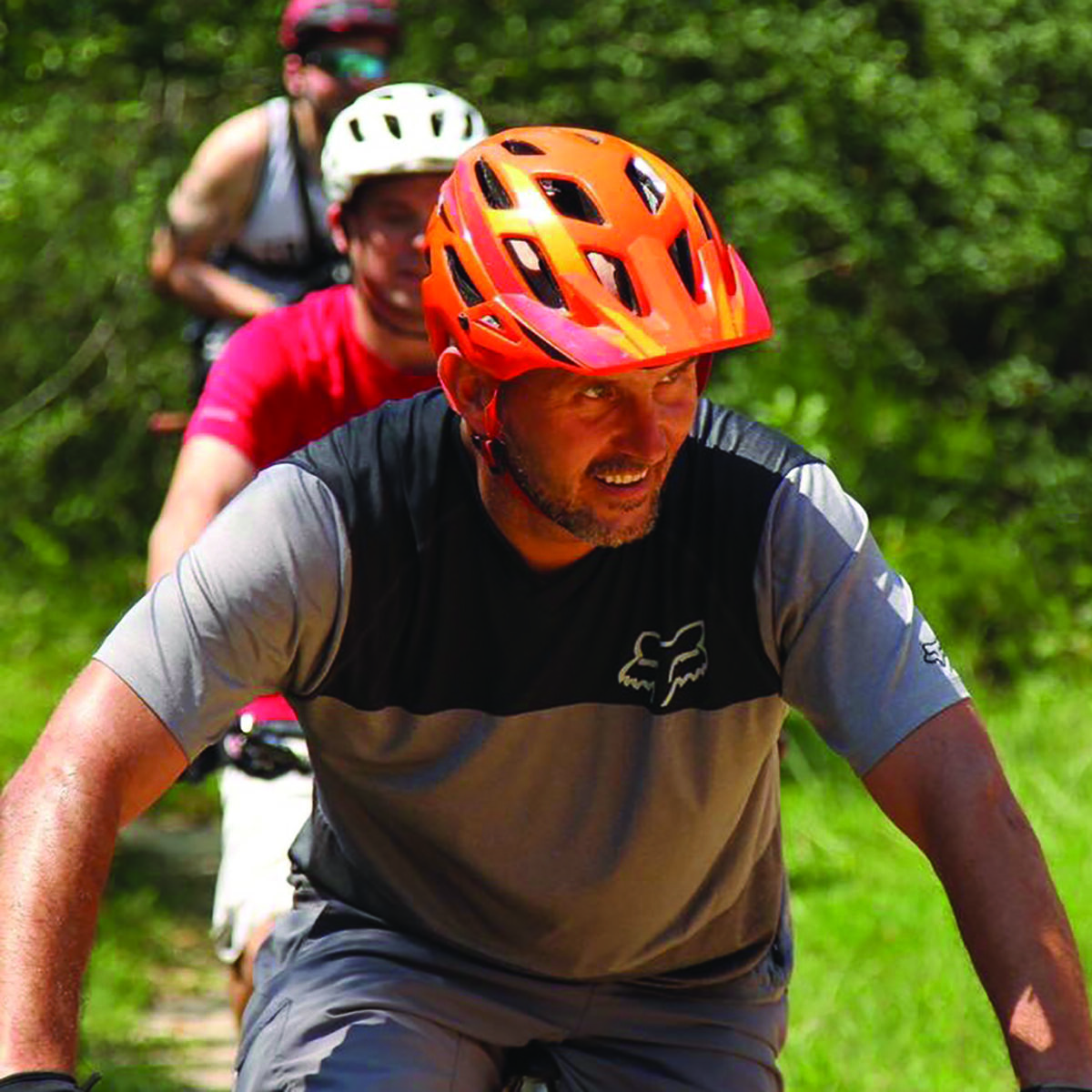 It all started because of a competition. Sixteen years ago, Lineman Working Foreman Jim Simms came in second place in the climbing competition at a lineman rodeo. He was a heavy smoker, and not as fit as he wanted to be, and thought, "Wow, I could've won if I was in better shape." So, he decided to take up cycling as part of his strategy to improve his fitness.   
Before long, Simms and several friends were logging lots of miles on their bikes – he even built trails on his property that he, his sons and friends ride as often as they can. One of Simms's friends worked for a media company and which is what sparked his interest in photography. He bought a GoPro camera and began shooting video of their rides.  
Inspired to capture memories of places he's been and the work he does, Simms bought a Nikon 5600 and is using it to create some beautiful shots. Often customers post on our social media pages when they are frustrated with a power outage, so Simms tries to post photos of his crew at work on his Instagram feed to try to present their work in a positive light, with captions like "You can't get anything positive out of spreading negativity."  
After serving in the Army, Simms was encouraged by his great uncle to learn a trade. He started his career with a contract line crew. He says he is thankful to be a part of the NES family and appreciates the focus we put on safety. Even though he is the working foreman, you'll usually find him up in the air. Jim says his favorite part about line work is being in the bucket and the feeling of accomplishment it brings. It also gives him a nice vantage point to get a good shot with his Nikon. 
The NES media team reached out to Simms to ask if we could share some of his photos on NES social accounts. The photos we post on social media of broken poles and the situations crews are dealing with after storms always generate positive feedback. Instead of complaining, comments on outage posts with Jim's photos are "Thank you!" and "Be safe." 
We hope you'll be seeing a lot more of Jim's photos. Follow us on Facebook (facebook.com/NESpower) and Twitter (@NESpower). You can also follow Jim on Instagram @simms_jimmy.  
Categories:
Tags: