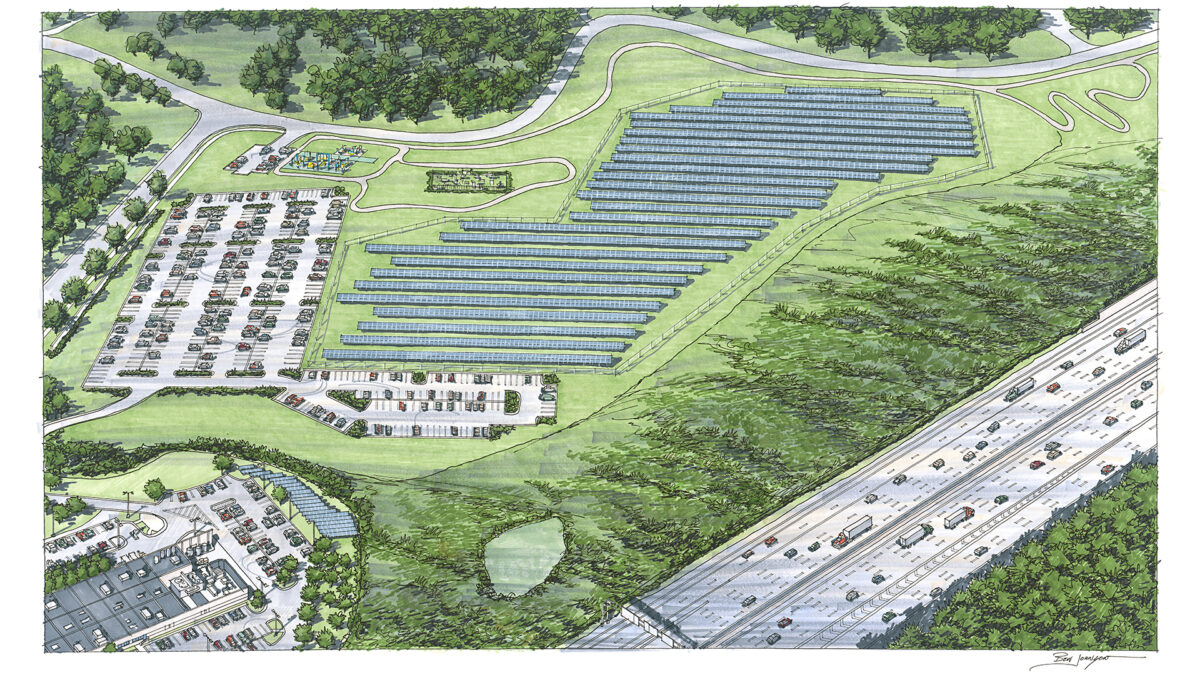 Nashville Electric Service (NES), Tennessee Valley Authority (TVA), Mayor Megan Barry, along with community leaders and project partners officially broke ground today on Nashville's first community solar park.
Music City Solar will give NES customers access to sustainable, maintenance-free solar energy without the hassle and costs associated with installing panels on their homes or businesses. Located on Old Due West Avenue behind TriStar Skyline Medical Center, Music City Solar will be made up of 17,020 solar panels and produce an estimated 55 million kilowatt-hours of green energy over its lifetime.
"We are very happy to give our customers what they asked for in Music City Solar. One of the many great aspects of this project is that everyone will have access through multiple avenues of participation," said Decosta Jenkins, NES President and CEO. "Today would not be possible without the support of city officials, TVA and our project partners."
"Music City Solar is a great example of the steps Nashville is taking to become the greenest city in the southeast, and how community partnerships can accelerate this work," Mayor Megan Barry said. "This is an important first step in increasing our resilience and lowering greenhouse gas emissions. We look forward to working to develop additional community solar projects, with an emphasis on helping low-income residents with energy efficiency and weatherization."
The two-megawatt solar park, set to be complete in late spring 2018, gives all NES customers access to solar energy, even if you do not own a home or have a shaded rooftop. The electricity is generated and metered at the community solar site, clean energy is added to the power grid and an energy credit is included on participating customers' electric bills each month through year 2038.
You can purchase solar panel subscriptions for yourself and receive the credit on your NES bill or help others by giving the energy output to friends or family members as a credit on their monthly bill. A tax-deductible, solar angel donation can also be made to provide energy assistance for low-income customers. Those funds are collected and distributed locally by The Community Foundation.
Once the solar array begins generating clean energy, customers will be able to monitor their panel output by logging into My Account at nespower.com. To learn more, visit gosolarmusiccity.com.
Categories:
Tags: