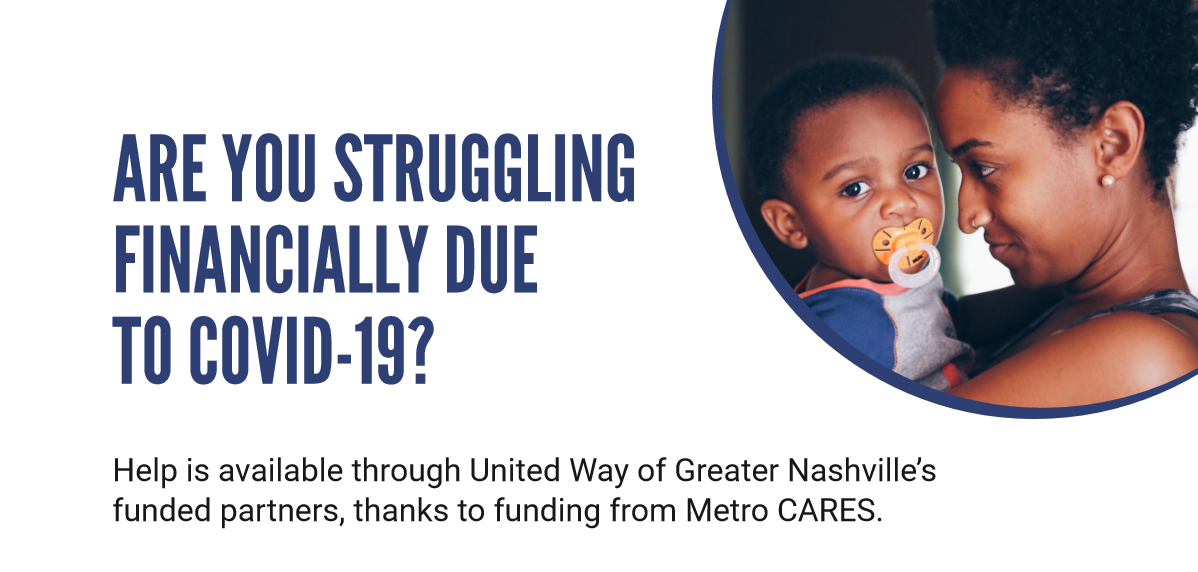 Help is available for Nashvillians who are in a financial crisis due to COVID-19. Individuals can now find bill assistance opportunities through The United Way of Greater Nashville, thanks to funding from Metro Cares. 
As a result of the partnership, assistance for rent, mortgage and utilities are currently available to those in need. However, there are requirements that must be met for someone to receive funding. Individuals who have experienced income loss due to COVID-19, regardless of previous income, are eligible to receive funding.  
Funding is also available for households that have experienced an increase in water or light bills due to children not being in school. Those who have not been able to sustain housing can also receive financial assistance through the program.  
United Way will not be providing any direct assistance to individuals. When a person seeking assistance expresses interest, United Way connects the individual with a local nonprofit agency that has received funding on behalf of its Metro Cares grants.  
For more information and to find a partner organization that can help, click here. 
Categories:
Tags: