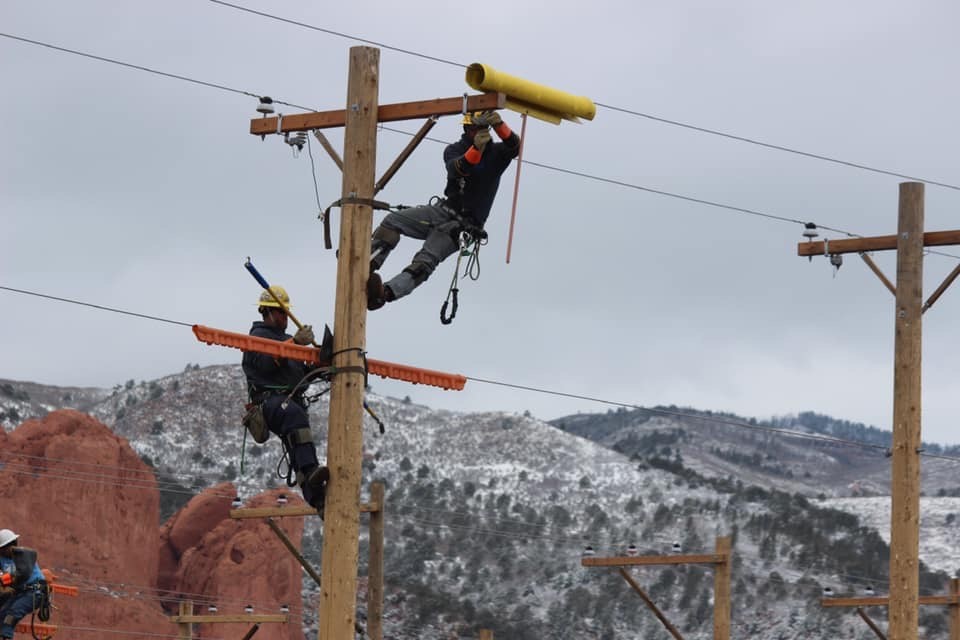 Two Nashville Electric Service (NES) linemen teams traveled to Colorado Springs, CO to compete in the American Public Power Association's Lineworkers Rodeo.
The teams braved temperatures in the 20's and falling snow during the two-day competition.
NES team Tommy Barksdale, Cody Roberts, Timmy Sanford and Michael Shannon placed fourth overall out of 78 competing teams. They plan to compete in the 2019 Tennessee Valley Lineman Rodeo June 21-22 in Lenoir City, Tenn.
Congratulations to all of the participants on a job well done.
Categories:
Tags: