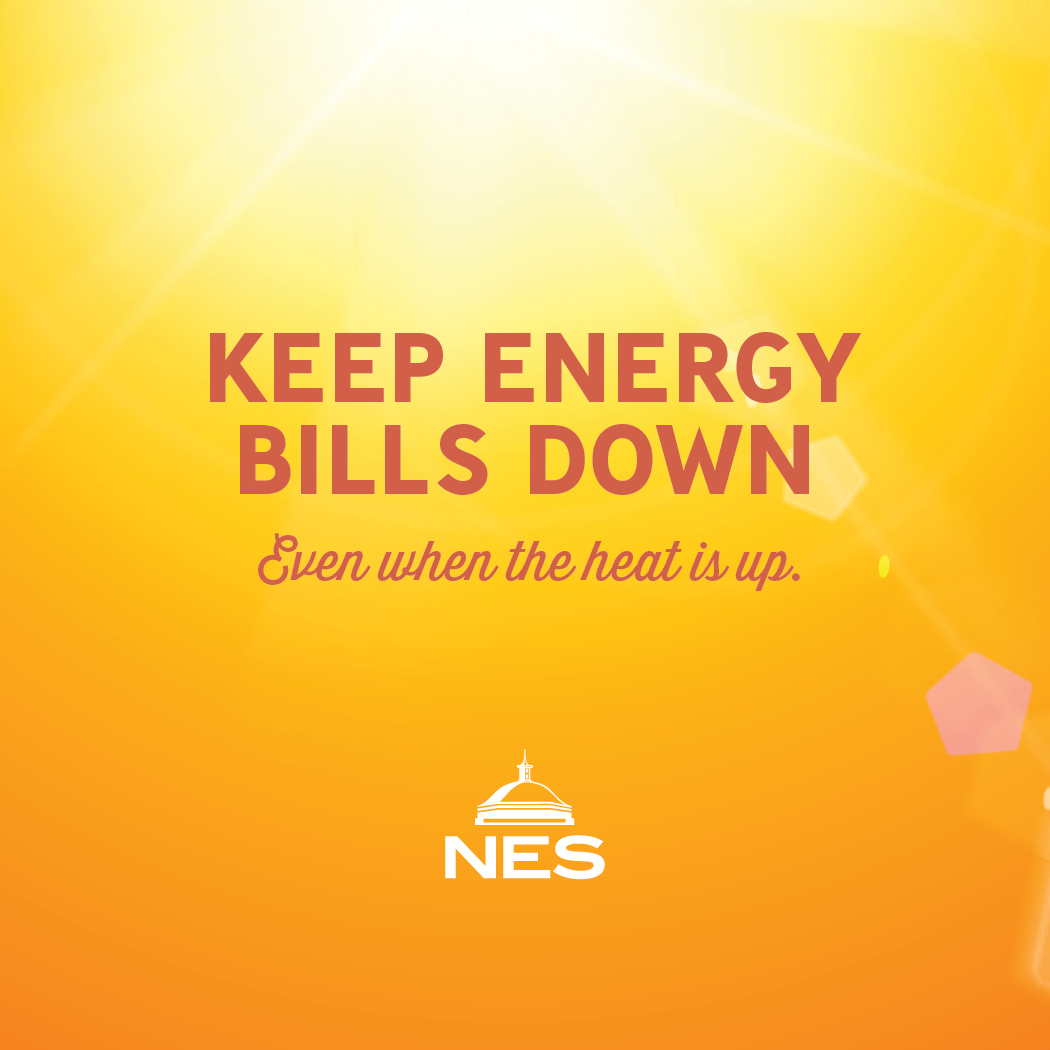 This summer is a scorcher with record-setting temperatures in June, and that means many customers will notice an increase in their energy usage on their latest bill.
Here's how the numbers add up. June 2016 was approximately 12 percent hotter than last June and 94 percent hotter than the previous month of May!
Weather is the biggest reason for fluctuations in your electric bill since cooling costs account for approximately 50 percent of your total bill amount. A significant swing in outside temperature makes your cooling system run longer and use more electricity. During extreme heat, your air conditioner can reach its capacity and will run less efficiently.
To help keep your energy costs under control this summer, raise your thermostat a few degrees, we recommend a setting of 78 degrees or higher. Use a ceiling fan to circulate the air and make you feel cooler.
Stay cool indoors while you complete an online do-it-yourself energy audit. You'll find ways to save by taking a quick online survey and receive a free energy-saving kit in the mail.
And, don't forget to check out a free Neighborhood Energy Savers Workshop to learn easy improvements for your home and get the tools you need to start saving right away. Our next workshop is Saturday, July 23, at the Sumner County YMCA.
If you receive a high bill that you know you're going to have trouble paying on time, reach out to NES Customer Relations right away by calling 615-736-6900. We can work with customers to help set up payment arrangements on their accounts.
For more ways to save, visit NESPower.com.
Categories:
Tags: