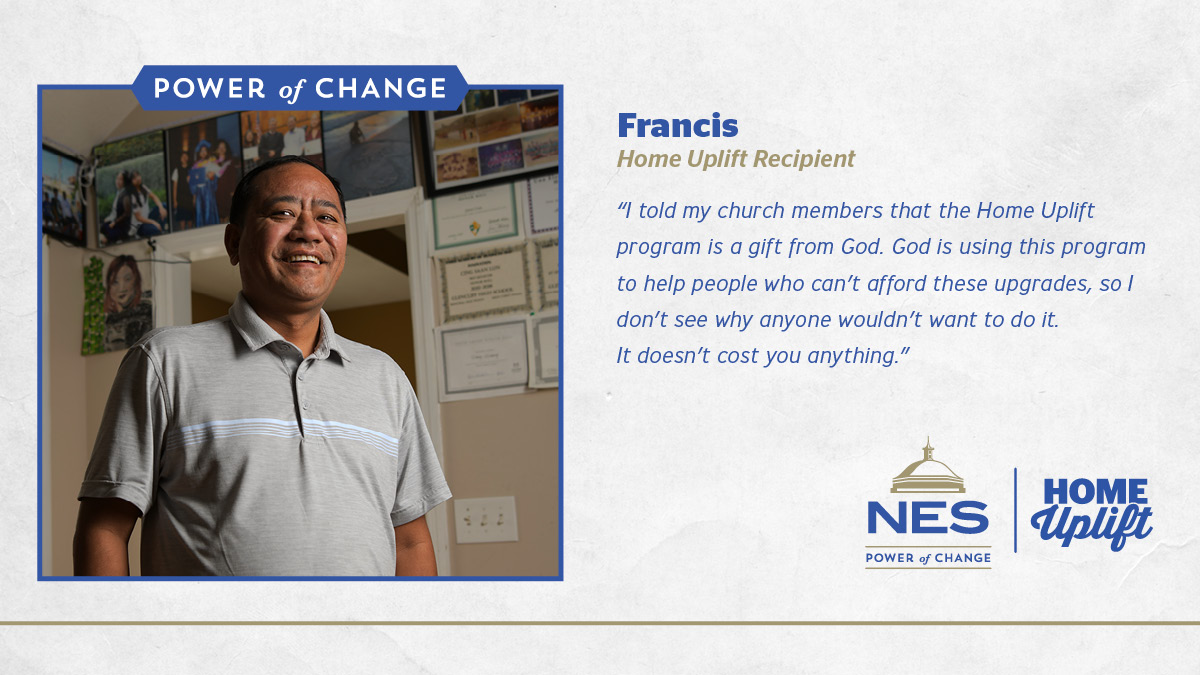 The walls of Francis' Antioch home are covered with maps of the world, family portraits, and diplomas. Perhaps most priced among them is a photo of Francis on the day he received his United States citizenship.
Francis is originally from Burma and has made many sacrifices over the years to help his family succeed in America. The Khams now call Nashville home, where he serves as minister at St. Mary's Zomi Catholic Church. The Home Uplift Program has been a tremendous benefit to the Kham family during their transition.
"Most people I've talked to about it, even members in my congregation, can't believe it was free," says Francis. "I told members of the congregation and my social circle about the benefits I've received from the Home Uplift Program, and it encouraged many of them to apply as well."
How did you find out about the program?
I found out about it via a bill insert that was included with my electric bill, and I applied. In 2019, my home was uplifted, and in 2020 the pandemic hit, so construction services were slowing down. I'm glad I could help get the word out before then.
What was repaired?
My HVAC unit was going out, so I was able to receive a new unit along with a new hot water heater. I also received new windows, doors, and insulation, all at no cost.
What was the overall process like?
The process was pretty seamless. When I reviewed the application, I made sure I met all of the qualifications before I submitted it. After I submitted my application, I was contacted by a representative to finish the process, like scheduling a time for repairs to be done.
What changes did you experience after the uplift?
The electric bill went down tremendously. At one point before the renovations, my bill was $400, but with new upgrades and renovations, my monthly bill was almost cut in half. My home was also not heating and cooling properly at first, but now it is.
What would you say to people who are skeptical about the Home Uplift Program?
I told my church members that the Home Uplift Program is a gift from God, so that's what people need to know. God is using this program to help people who can't afford these upgrades, so I don't see why anyone wouldn't want to do it. It doesn't cost you anything.
Categories:
Tags: