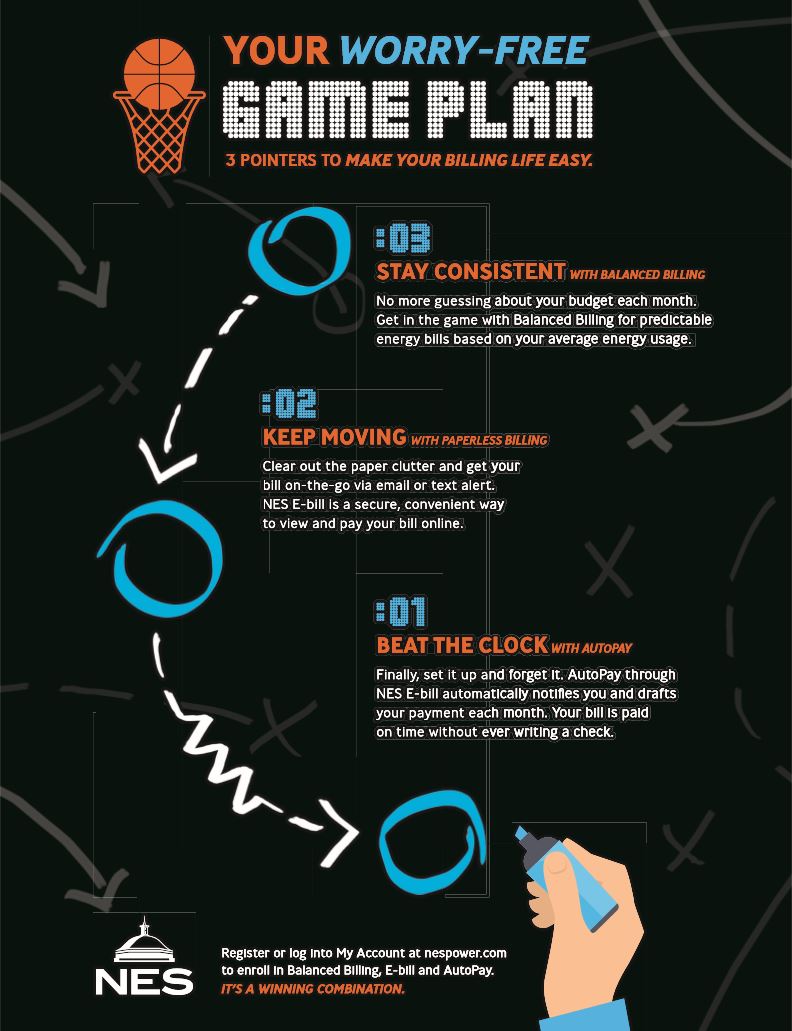 Life is busy. Why not make it easier with our worry-free billing options.
Our three-point plan is a winning combination.
Balanced Billing
No more guessing about your budget each month. Get in the game with Balanced Billing for predictable energy bills based on your average energy usage.
E-bill
Clear out the paper clutter and get your bill on-the-go via email or text alert. NES E-bill is a secure, convenient way to view and pay your bill online.
AutoPay
Finally, set it up and forget it. AutoPay through NES E-bill automatically notifies you and drafts your payment each month. Your bill is paid on time without ever writing a check.
Register or log into My Account at nespower.com to enroll in Balanced Billing, E-bill and AutoPay.
Categories:
Tags: