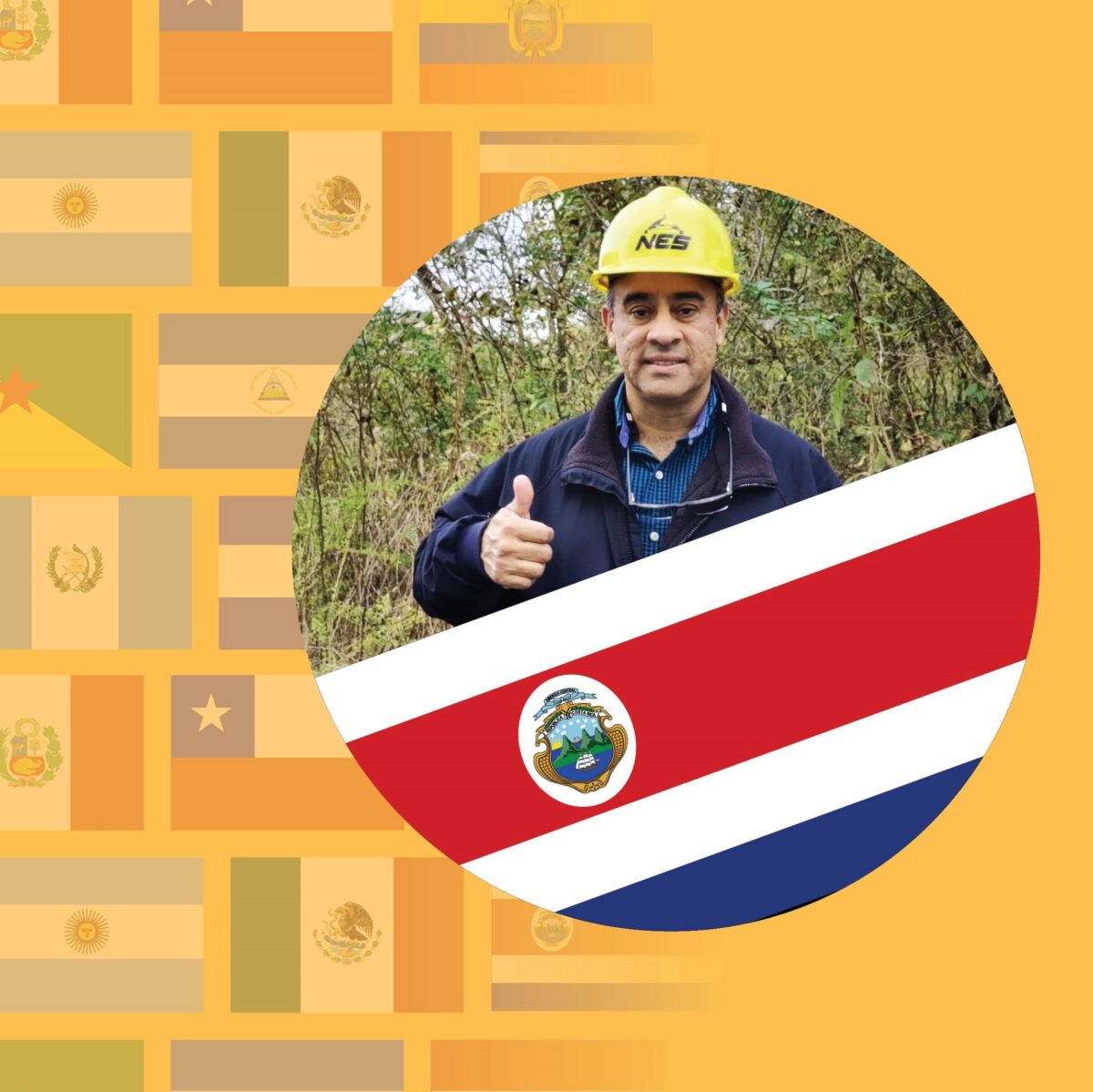 What is your name, job title and how long have you been with NES?
My name is Carlos Barquero. I have been with NES for 13 years as a Senior Utility Arborist and 4 years as a contractor.
Where did you grow up?
I was born and educated in Costa Rica, with a Costa Rican father and a Nicaraguan immigrant mother.
What does Hispanic Heritage Month mean to you?
I like to celebrate Hispanic Heritage Month, but I think it is especially important right now to remind us of the contributions of all the people who have preceded us. Hispanics have been living here for more than 5 centuries and represent a rich culture from many places and a large mix for races. The contribution of Hispanic culture to the USA is very deep, not just with regard to food and music, but also if you travel from one side of the USA to the other, you can see that Hispanic culture has been part of the fabric of this country for a long time.
Who inspires you, and why?
One person that I admire personally is Franklin Chang Diaz, the first Costa Rican-American immigrant to be selected by NASA to go into space. He has been on the space shuttle seven times and shares the record for the most space shuttle missions. Now he is an entrepreneur and researcher in space technology.
What do you like about the company culture at NES?
One of NES's potential strengths is that it is a diversity-centered business and is an open door to different points of view, ideas, and resilience. I hope opportunities for diverse minorities will bring a safer, happier future for our country, and NES is actively contributing to that future.
What advice would you give to the younger generation?
My advice to the new generation is: Go ahead and join in exploration, getting out beyond your safe boundaries. Don't fear the unknown or limitations. Be proud and eager to learn every day. Take your heritage and knowledge with you and always be very proud of our ancestors. Pura Vida.
Categories:
Tags: