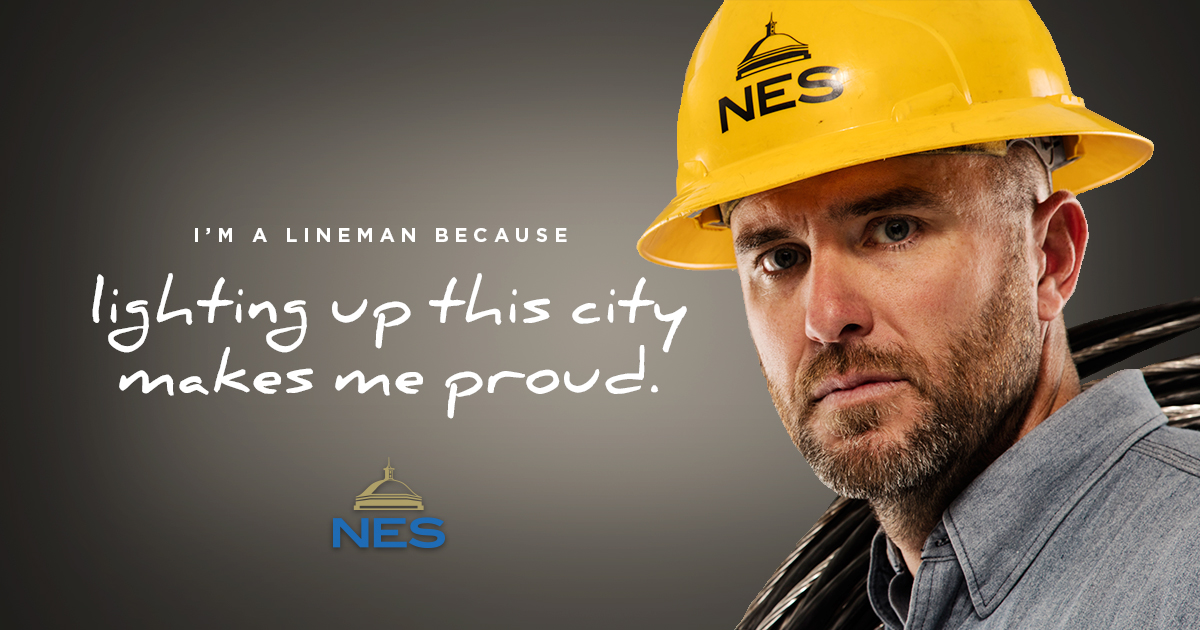 It's easy to remember the job that linemen do after a storm knocks out power and a bucket truck pulls up to your home to get the lights back on. But, utility linemen make sacrifices year-round working in one of the most physically challenging and dangerous jobs in the world.
To recognize their efforts, Nashville Electric Service (NES) is celebrating National Lineman Appreciation Day on April 18.
More than 150 NES linemen work tirelessly to keep power flowing in our service area. As a way of saying thanks, crews were greeted with coffee and donuts at each of the three NES service centers. Drawings were also held for hardcover copies of the recently published "The American Lineman" coffee table book, which honors the evolution and importance of one of the nation's toughest, most admired professions.
"NES crews are the heart and soul of our operation. They work through unpredictable conditions to ensure power is delivered to all of our customers," said Decosta Jenkins, NES president and chief executive officer. "It is our honor to recognize the hard work, innovation and dedication of our line workers."
NES linemen must undergo extensive training, including a four-year apprentice program consisting of 8,000 hours of on-the-job training. Earlier this year, NES opened a specialized training facility in Madison to provide real world experience for crews to learn in a safe and controlled environment.
Feel free to show your support for National Lineman Appreciation Day on social media by using the hashtag #thankalineman. Connect with NES on Facebook and follow us on Twitter.
Categories:
Tags: