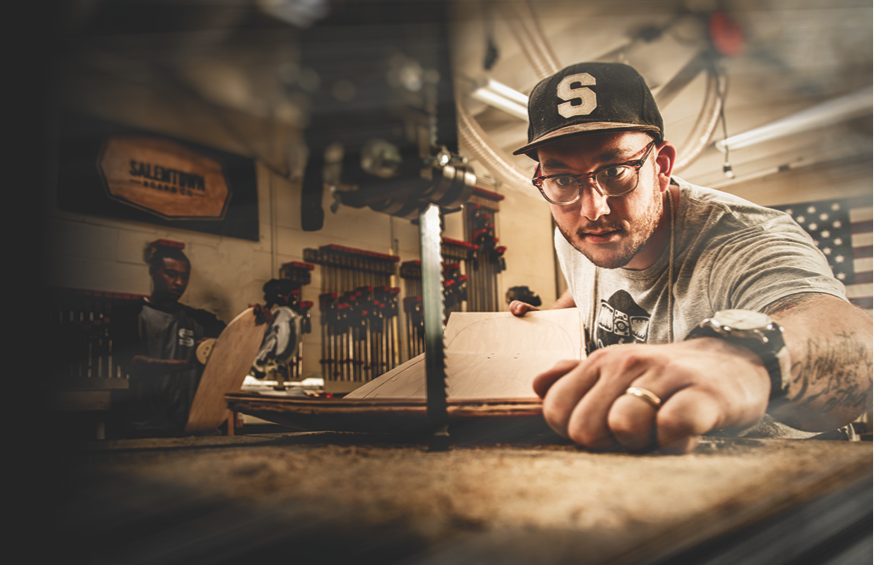 Every day, someone new moves to the Nashville area. With each new face, our customers, the city and its landscape are changing.
One area that has been undergoing a dramatic transformation is down the road from NES' Church Street location. The neighborhood of Salemtown is a historic area that was once home to workers at the Werthan Bag Company, Neuhoff Meat Packing Plant and Methodist Settlement House. Now, Salemtown is experiencing a cultural shift as a new generation of residents settle there.
Newer residents like Will Anderson are focused on staying true to the neighborhood's roots.
"Development of a neighborhood doesn't have to mean a mass exodus of the people living there," said Will. "We want development to be an opportunity for both existing residents and those moving here."
When Will relocated to Nashville with his brother, Schuyler, he had dreams of changing the world around him. He found that opportunity in his backyard. While Salemtown is home to a growing list of hip professionals and young families, it's also home to many at-risk youth.
Will used his love of building skateboards to mentor young men in the community by teaching them responsibility. As co-owner of Salemtown Board Co., Will offers jobs to young people struggling to get their foot in the door.
"If we can be the first line on a resume, we've helped someone get started toward a career. That's what we strive for," Will explained.
Through hard work and a lot of paint and sawdust, Will and his brother at Salemtown Board Co. have served as role models and provided sustainable employment for teenagers in their community.
"We want to do good for the people in this city," Will said.
NES shares this goal. Our mission is to provide safe and reliable power to residents of Middle Tennessee. It's at the heart of what we do every day.
It's why we maintain a regular tree trimming cycle to prevent tree-related outages and proactively perform system maintenance and equipment upgrades for better reliability. This year, NES received a perfect score of 100 from the American Public Power Association for excellence in reliability, safety, work force development and system improvement. Because of that perfect score, NES has been awarded the Reliable Public Power Provider (RP3) Diamond status for the fourth straight time. It's the electric industry's highest designation and only four percent of all public utilities in the country have achieved this status.
We are inspired by Will's spirit of service to his community. And, NES will continue to work with that vision in mind. You may call it compassion or even southern hospitality, but we call it a way of life. We like where Nashville is headed and we're along for the ride.
Categories:
Tags: