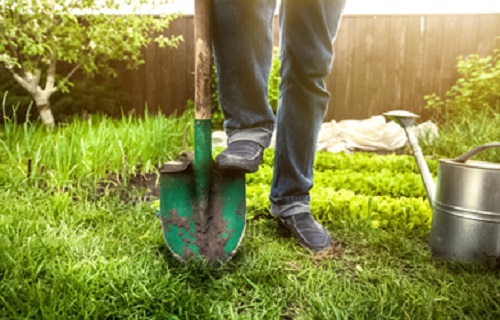 Did you know that starting a digging project without calling 811 first increases your chances of knocking out power or other utility services for your entire neighborhood? No one wants to be that person who cuts the cable during a big game or a favorite TV show.
Cable TV, high-speed Internet, landline telephone, electric, gas, water and sewer lines are buried underground in many communities. Avoid the costly headache and call 811 a few days before digging to identify the approximate location of underground utility lines.
No matter the type of project whether you're installing a mailbox, putting in a fence, planting trees or shrubbery, building a patio or deck or excavating a new garden area, make sure your site is properly marked.
When you call 811, a local one-call center representative will collect your information and notify the appropriate local utility companies in order to visit the dig site and mark the approximate location of all underground utility lines with paint, flags or both. Once your site has been marked, it is safe to begin digging around the marked areas.
Categories:
Tags: