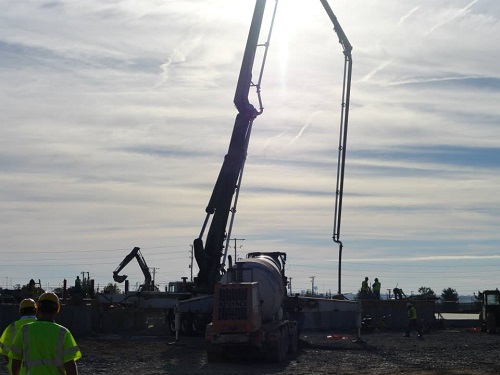 Work is underway at the future site of Nashville Electric Service's (NES) North Nashville training and operations center on Myatt Drive. Once completed, the facility will provide NES linemen with the ability to train on equipment in a controlled environment, rather than live on the job. NES sees the training center as a crucial piece to having employees learn in the safest way possible.
Also, because of growth in the northern portion of its service area, the new operations center will allow NES to provide better response times and improved reliability. Crews, trucks and equipment will be located north of the Cumberland River to guarantee access to customers in the event of a natural or other disaster that prevents passage over the river.
The training center will include classrooms, an indoor pole climbing area, mockup of a substation control building and substation structure, in ground vault and manhole, and a pad mounted transformer, pull boxes and riser pole.
See our Facebook photo album to watch the construction progress.
Categories:
Tags: