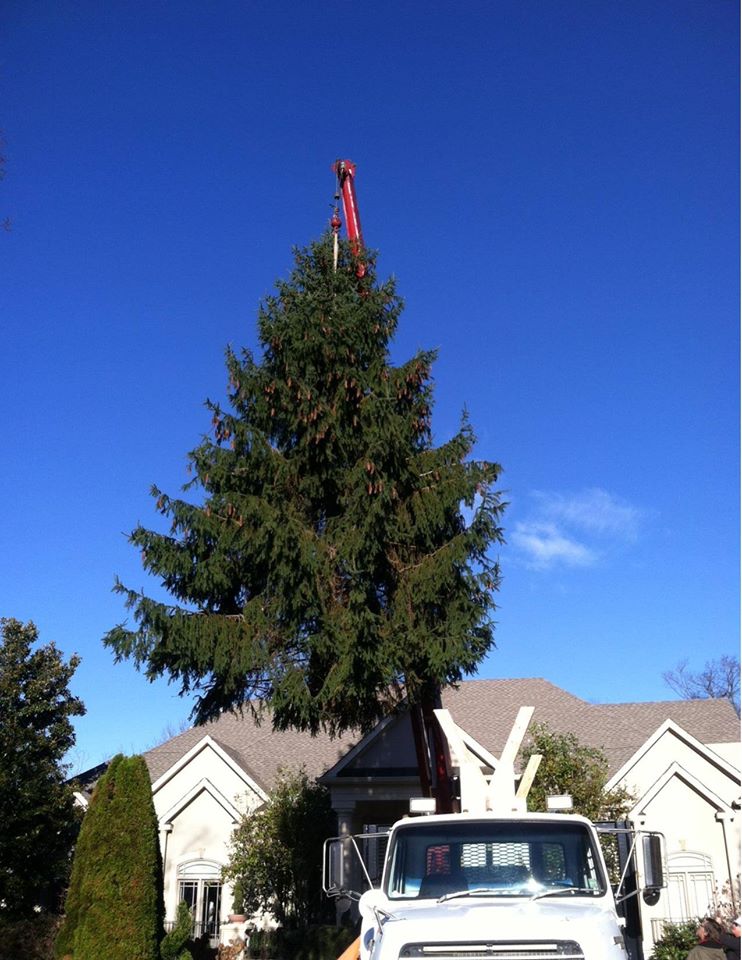 Nashville's official Christmas Tree arrived in the Public Square Park on Tuesday afternoon.
The 38-foot Norway Spruce was cut, transported and raised into place by Nashville Electric Service crews.
The tree will serve as the centerpiece for the city's holiday celebration and the Mayor's Annual Tree Lighting Ceremony, which is scheduled for Friday, December 5.
Watch the special Christmas delivery arrive in downtown Nashville on NewsChannel 5.
Categories:
Tags: