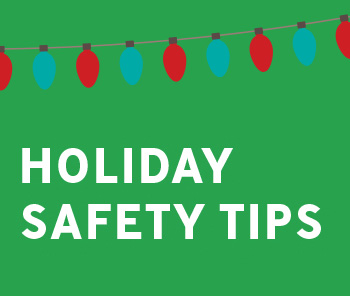 We're all ready to share the Christmas spirit with family and friends. However, going to great lengths to make your home look festive this time of year could pose a fire risk.
Open our Holiday Safety Infographic to avoid potential hazards as you deck the halls.
Check each strand of holiday lights and replace any that are damaged.
When decorating the exterior of your home, only use lights and extension cords that are marked for outdoor use.
If you have a live tree, be sure to keep the tree stand filled with water to prevent it from drying out.
Never leave a space heater unattended and keep it away from flammable materials like drapes and upholstered furniture.
Don't overload outlets or extension cords. If you notice fuses blowing or circuit breakers tripping, dimming or flickering lights, you may be overworking your system.
Categories:
Tags: