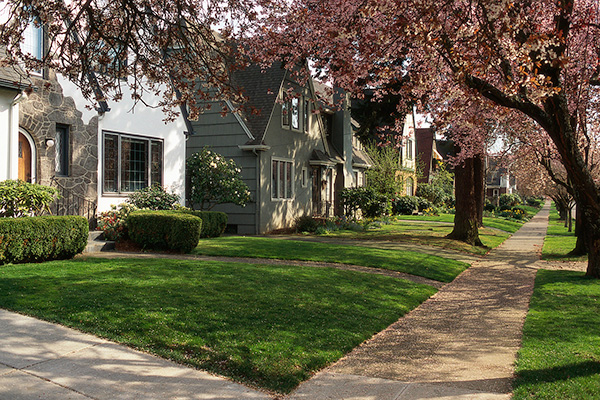 Did you know Nashville Electric Service (NES) has planted more than 20,000 trees throughout Nashville as part of its vegetation program? The goal is beautifying Nashville's neighborhoods with power-line friendly trees that won't require trimming as they grow in height and maturity.
NES employees are involved in tree plantings throughout the year including ReLeafing Day, 50K Tree Day and most recently Arbor Day.
NES was recognized as a Tree Line USA Utility for the ninth year at the Arbor Day celebration at Centennial Park on March 9. This honor is given to utilities that demonstrate their commitment to providing safe, efficient service while helping protect and preserve community trees.
We know that trees are an important part of every city. Streets, parks and backyards that are lined with trees create a peaceful environment. Trees increase our quality of life by bringing natural elements into urban settings. We take advantage of their cool shade during the summer months and take great pride in very old trees that serve as historic landmarks around town. Trees also deflect sunlight and reduce the heat island effect caused by pavement and commercial buildings.
NES President & CEO Decosta Jenkins and Vegetation Manager Natalie Billingsby accepted the Tree Line USA designation for NES' quality tree care, annual worker training and public education programs. NES employs six, full-time certified utility arborists, follows specific pruning methods when trimming around power lines and ensures quality tree care consistent with best practices from the International Society of Arboriculture. NES also partners with the Metro Tree Advisory Committee, the Nashville Tree Foundation and the Tennessee Urban Forestry Council.
Categories:
Tags: