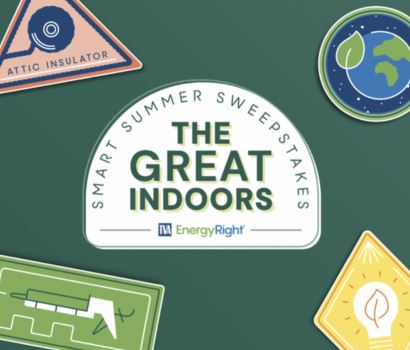 The TVA EnergyRight Great Indoors Smart Summer Sweepstakes ends this Sunday, and Nashville Electric Service customers still have time to apply.
The sweepstakes serves as a fun opportunity for Valley residents to learn about saving energy and win great prizes along the way. Every week since June 14th, the Tennessee Valley Authority has given away prizes to customers like smart indoor and outlets and camping gear.
This year's grand prize winner will receive a new energy-efficient home appliance package valued at $4,000. Customers can submit entries and find our more information on the sweepstakes here, but can also submit more entries by doing any of the following:
Take the DIY Home Energy Assessment
Register for an Eye-Spy Energy virtual kids' workshop
Finding hidden badges on energyright.com.
Legal residents of AL, GA, KY, MS, NC, TN, and VA in qualifying zip codes, ages 18 and older, are eligible for entries.
Categories:
Tags: