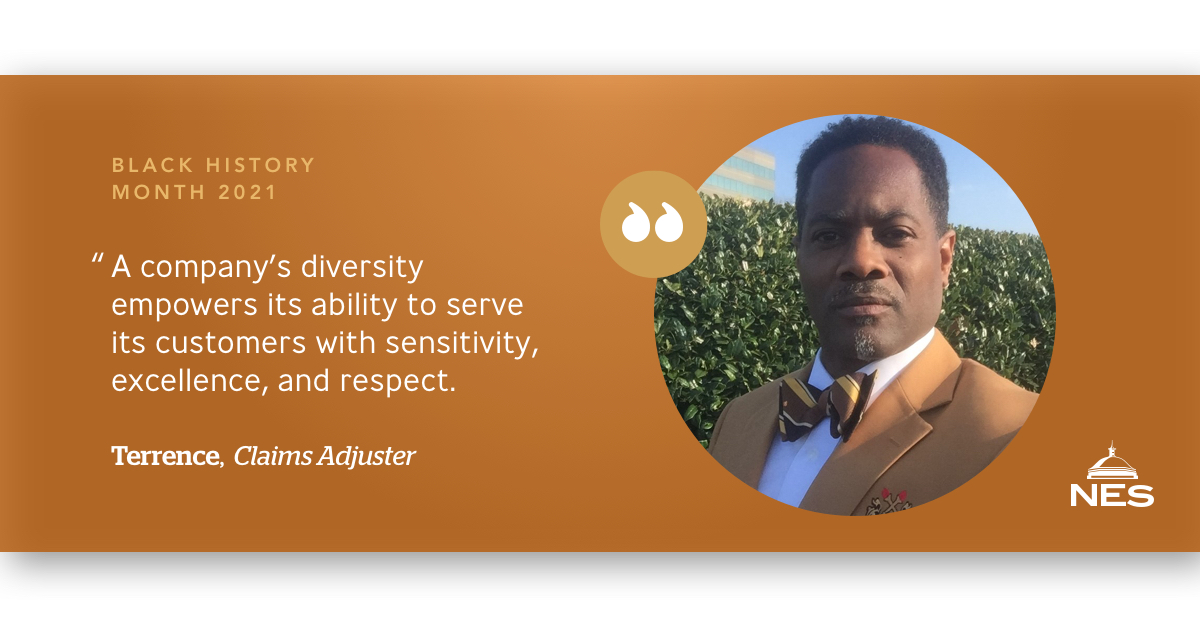 What does Black History Month mean to you?
Black History Month was officially recognized in 1976. I was probably in the second grade and don't have much recollection of how the new yearly recognition of the accomplishments of Black Americans impacted me.
In the seventh grade, I was blessed to be taught by an African American Social Studies teacher named Mrs. Reynolds at Isaac Litton Jr. Middle School. Mrs. Reynolds opened my eyes to the accomplishments of figures like Marcus Garvey, W.E. B Dubois, and Harriet Tubman. I was introduced to the idea that people of color made noteworthy contributions to our society. I began to develop a sense of pride in my heritage. The genius and fortitude of my forefathers and mothers soon became apparent as I learned of the successes and accomplishments of Black people in a society that had no desire for people of color to prosper.
Black History month is very meaningful to me because it represents the beginning of this country's attempt to include African Americans in the national narrative of the United States democratic experiment.
Which African American person (living or dead) inspires you most, and why?
Tom Skinner was the son of a preacher, living a dual life that he developed in the streets. He joined a gang called the Harlem Lords and became a prominent leader.
While planning what would have been the largest gang fight Harlem had ever seen, the radio aired a man preaching 2 Corinthians 5:17. The message was so profound that Tom made a confession of faith in Jesus Christ and soon quit the gang.
Mr. Skinner's messages touched my heart because he preached a message of reconciliation. Tom did not believe in the separation of God's church along racial lines. He believed that the racial division in the church was manmade and not Biblical and spoke truth to church leadership as often as he had the privileged opportunity.
The Christian church should be a beacon of light in our culture and that light should radiate together in many hues. The Christian church should exemplify grace, love, and truth. All church congregations should unify around the idea of reconciliation. As Christian believers, the single greatest event that we share is that through Jesus Christ, we were reconciled to our Heavenly Father. The spirit of reconciliation should be our greatest pursuit.
What are your thoughts about NES being a diversity-centered business? Why do you think it is important?
I believe that the success of any business is influenced by the diversity of its workforce. A company's diversity empowers its ability to serve its customers with sensitivity, excellence, and respect. I consider myself an NES stakeholder in two respects, as an employee and as a ratepayer. On one hand, NES leadership continues to work toward development of an environment that is inclusive and respectful of its diversity, and as an employee I experience the benefit of thriving in such an environment daily. On the other hand, as a ratepayer, my experiences with NES personnel have been positive and productive and give me pride for the organization for which I have invested the majority of my working life.
It is important to me that diversity is a pillar of our mission as a company because it says to me that each and every member of our diverse employee base and diverse customer base is important.
What is your advice to the next generation, regardless of race?
As a man of the Christian faith, I believe in the practice of the two greatest commandments written in the Bible, and those are to love God and to love one another. My encouragement to the next generation is to honor your commitments and responsibilities; to honor God, your family, and your community. To accomplish these objectives takes a selfless effort and recognizes that a greater good is accomplished beyond your personal self-interest.
Categories:
Tags: