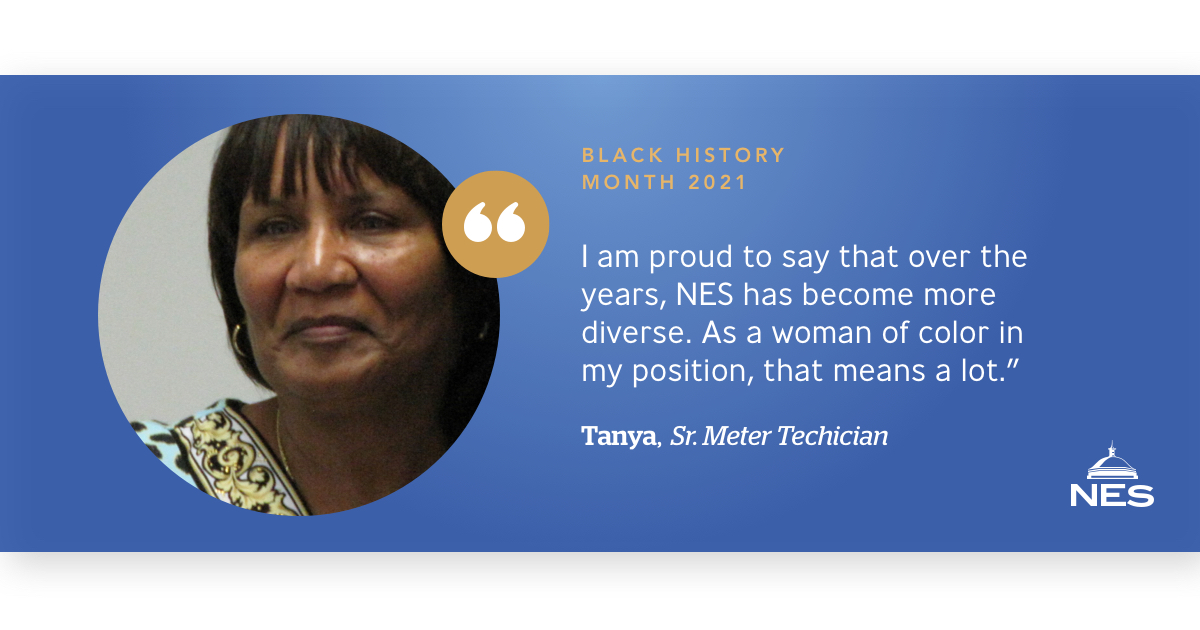 Which African American person (living or dead) inspires you most, and why?
I would say, at this moment, Sarah Rector inspires me. She was one of the few Black people to receive her 40 acres, which ended up having oil on the property. She was declared White due to her enormous wealth, and at that time had what some would call the privilege to marry a White man, but she chose not to. She married a man of color and used her money to help educate people of color.
She inspires me because she could have taken the route most would have seen as easy by marrying a White man, but instead stood true to what she thought was right and helped our people.
What are your thoughts about NES being a diversity-centered business? Why do you think it is important?
I have been at NES for many years and I have seen many changes. I was the first woman of color in Overhead Distribution & Meter Maintenance. I am proud to say that over the years, NES has become more diverse. As a WOMAN of COLOR in my position, that means a lot. There is still room for growth, but I understand change takes time. This is important to me because I want women and people of color to have the same opportunities as everyone else.
· What is your advice to the next generation, regardless of race?
My advice to everyone is: With hard work and dedication, anything is possible, no matter who you are.
Categories:
Tags: