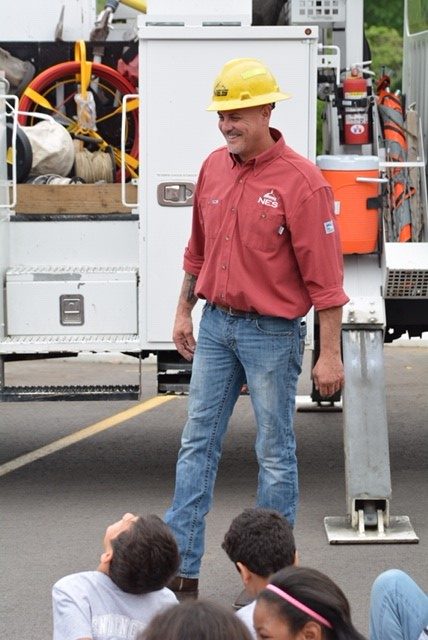 Nashville Electric Service (NES) team members spent the morning of May 10 at Pennington Elementary School in Donelson for Careers on Wheels Day.
A bucket truck was on hand to entertain students and show demonstrations.
The NES crew talked with kids about their job and familiarizing them with a bucket truck. Students were allowed to ask questions and learn more about working at NES.
Approximately 200 students, Pre-K to 4th grade participated in the event.
Categories:
Tags: