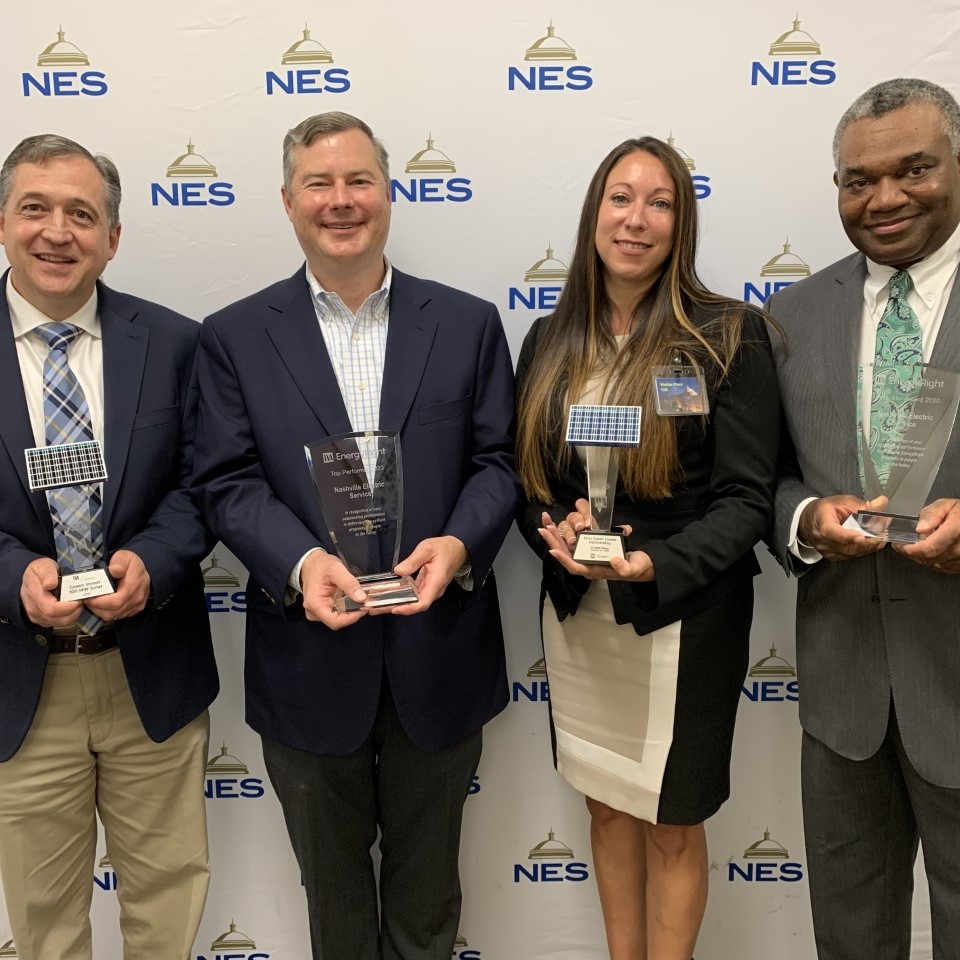 At the June NES Electric Power Board meeting, NES won two Green Invest Awards for its commitment to bringing innovative large-scale solar solutions to the Valley to achieve sustainability goals that reduce environmental impact, all while supporting economic development in the Valley. NES was the first LPC to sign a Green Invest agreement in partnership with Vanderbilt University and the first Green Invest partnership with a metropolitan government, Metro Nashville.
"NES' vision to help their community is inspiring," says Doug Perry, Senior Vice President of TVA Commercial Energy Solutions, "They are on the forefront of the energy industry, helping make our seven-state region the premier destination for business that will revitalize both urban and rural communities alike."
TVA also recognized NES as one of the top three local power companies (LPCs) for their performance in EnergyRight energy efficiency and TVA Green renewable energy programs for residential and business customers, like Home Uplift, TVA EnergyRight for Business and Smart Energy Technologies.
"There is no higher honor than being recognized as a leader among your peers," says Decosta Jenkins, NES President and CEO, "This tribute demonstrates that NES and Nashville are moving in the right direction to encourage economic growth, attract jobs and make our city an environmental leader."
NES has been recognized as a TVA EnergyRight Top Performer every year since the award program was launched in 2012. Learn more about the awards in the EnergyRight Highlights Report, released earlier this year.
About NES
Nashville Electric Service (NES) is the 12th largest public electric utility in the nation, distributing energy to more than 418,000 customers in Middle Tennessee. For more information, visit nespower.com or nespowernews.com.
About TVA
The Tennessee Valley Authority is a corporate agency of the United States that provides electricity for business customers and local power distributors serving nearly 10 million people in
parts of seven southeastern states. TVA receives no taxpayer funding, deriving virtually all of its revenues from sales of electricity. In addition to operating and investing its revenues in its electric system, TVA provides flood control, navigation and land management for the Tennessee River system and assists local power companies and state and local governments with economic development and job creation
###
Categories:
Tags: