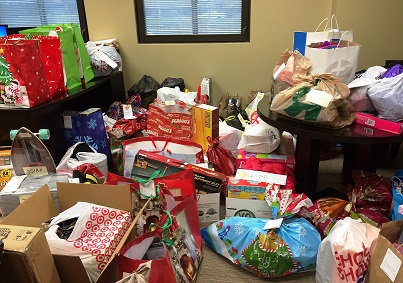 NES says a big "Merry Christmas" through donations to The Salvation Army's Angel Tree program. NES employees have adopted and donated gifts for 85 angels this year and hope to make the holidays a little brighter for those in need.
Along with the familiar Red Kettles, the Angel Tree program is one of The Salvation Army's highest profile Christmas efforts. Angel Tree was created in 1979 and gives individuals and partnering corporations, like NES, an opportunity to adopt less fortunate children and seniors who would otherwise receive very little or nothing during the holiday season.
In 2013, more than 4,000 families received assistance from the Angel Tree program in the Greater Nashville area. That equals over 35,000 gifts to impoverished children and elderly. NES has supported the Angel Tree program since 2008.
Categories:
Tags: