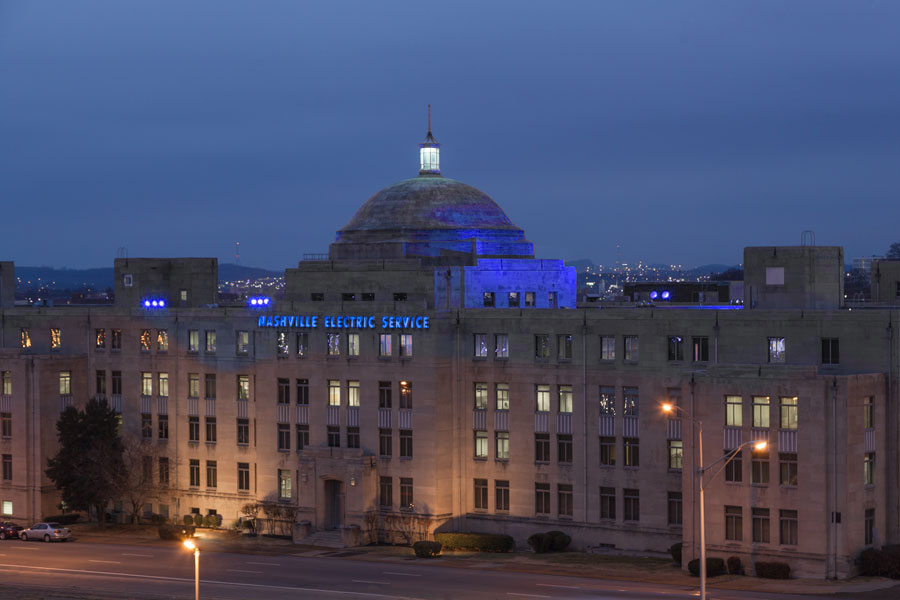 Nashville Electric Service's Church Street building will glow blue on April 2 in honor of World Autism Awareness Day.
This year marks the 14th World Autism Awareness Day, where hundreds of thousands of landmarks, buildings, homes and communities around the world come together to Light It Up Blue in recognition of people with autism and those who love and support them.
Throughout the month of April, several autism-friendly events and educational activities take place to increase understanding and acceptance of people with autism, foster worldwide support and inspire a kinder, more inclusive world.
According to the Centers for Disease Control, autism affects an estimated 1 in 54 children in the United States today. Signs of autism usually appear by age 2 or 3. Some associated development delays can appear even earlier, and often, diagnosis can occur as early as 18 months.
Research shows that early intervention leads to positive outcomes later in life for people with autism. For more information on World Autism Day, click here.
For information on autism resources for children in Tennessee, click here.
Categories:
Tags: