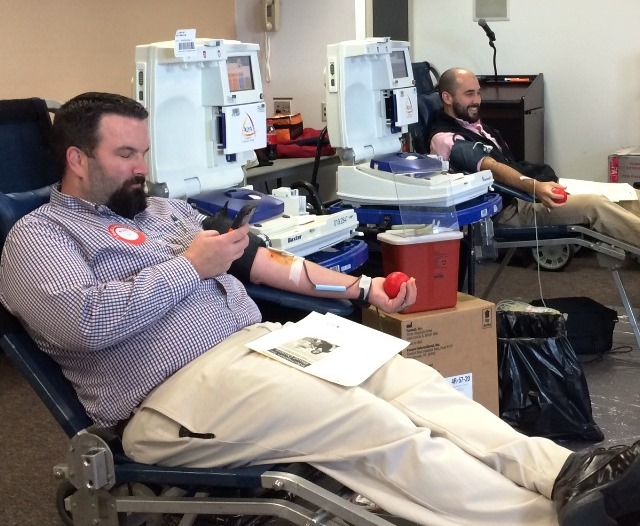 NES has continued the tradition this holiday season of donating blood to help save lives. Dozens of employees rolled up their sleeves to give, resulting in 20 pints of blood for the American Red Cross.
The need for blood is constant. The Red Cross collects and distributes more than 40 percent of the nation's blood supply each year, and hospital patients need about 44,000 units of blood each day. Giving blood is an easy way to impact the community and make an impact in someone's life. Just one blood donation can help save up to three lives.
"Our employees are proud to support the American Red Cross and the hospitals and patients it serves," said NES President & CEO Decosta Jenkins. "NES typically hosts two blood drives each year on-site to allow employees the opportunity to donate."
How to donate blood
Simply download the American Red Cross Blood Donor App, visit redcrossblood.org or call 1-800-RED CROSS to make an appointment. All blood types are needed to ensure an adequate supply for patients.
About the American Red Cross
The American Red Cross shelters, feeds and provides emotional support to victims of disasters; supplies about 40 percent of the nation's blood; teaches skills that save lives; provides international humanitarian aid; and supports military members and their families. The Red Cross is a not-for-profit organization that depends on volunteers and the generosity of the public to perform its mission.
Categories:
Tags: