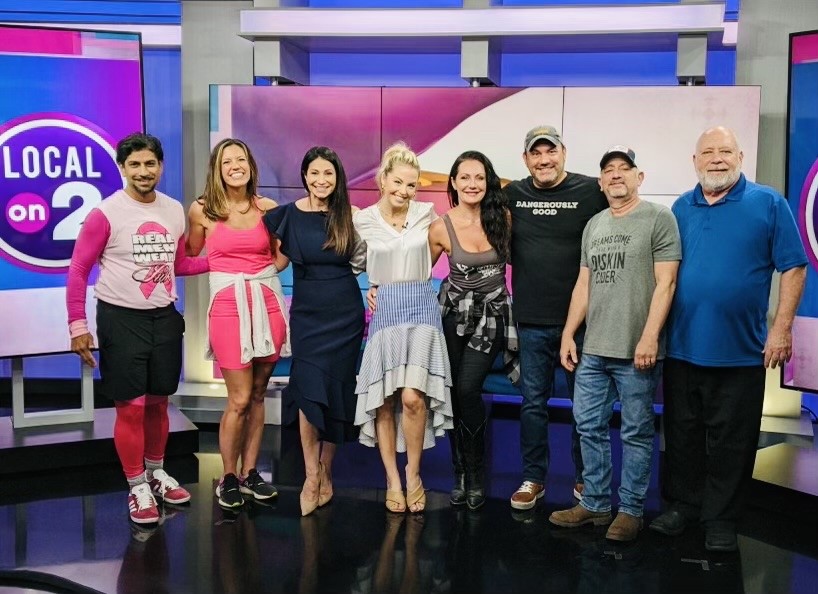 NES Engineer Rashed Fakhruddin visited two local tv stations to discuss the Real Men Wear Pink annual fitness crawl in support of breast cancer awareness month.
Fakhruddin was featured on WSMV's "Today in Nashville" and WKRN's "Local on 2" to talk about the meaning of Real Men Wear Pink and the various events that are hosted annually to commemorate the month. This is the third year Fakrhuddin has hosted the annual Fit Crawl for Real Men Wear Pink and breast cancer awareness.
"It's a serious matter, so men need to step up and show support for this initiative," says Fakhruddin.
Fakrhuddin has been a part of Real Men Wear Pink for years and has helped raise money to fight cancer and raise awareness about the disease. Real Men Wear Pink engages male community leaders and influencers to help eliminate breast cancer through the nationwide Real Men Wear Pink campaign. During his interviews, he was accompanied by breast cancer survivor and former cycling instructor Aria Maslow.
For the full WSMV interview, click here. For the full WKRN interview, click here.
Categories:
Tags: