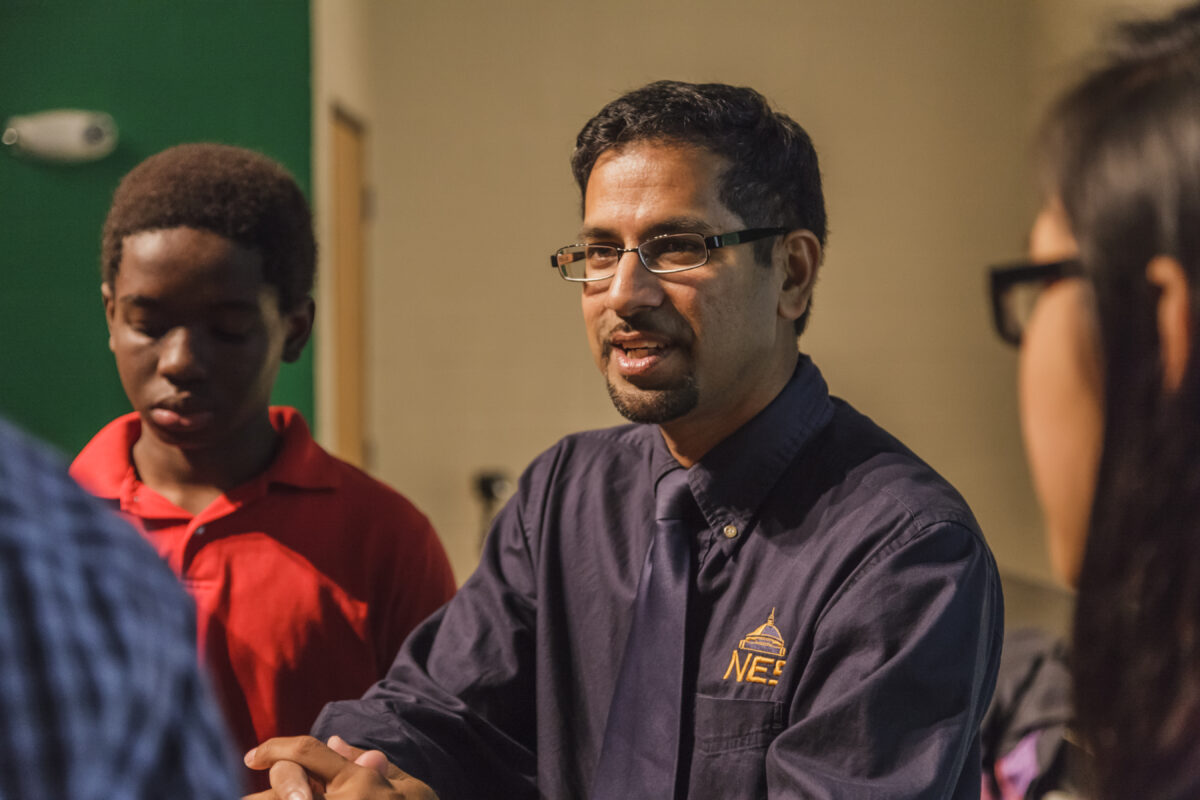 NES is joining the fight against breast cancer through one of its employees this year. Rashed Fakhruddin, Engineering Supervisor at NES, has been selected as Co-Chair for Nashville's Real Men Wear Pink Development Campaign.
Fakhruddin, along with 36 other male community leaders, are aiming to raise funds to support the American Cancer Society. Co-Chairing alongside Fakhruddin is Derrick Mason, former wide receiver for the Tennessee Titans. Fakhruddin's passion for leading the cause runs deep, as he has personally been affected by cancer.
"I lost my beloved brother-in-law to lung cancer and recently my beloved older cousin and mentor has been battling breast cancer," said Fakhruddin, "As she has been able to overcome this battle for now, we have seen the impact of having to undergo chemo, radiation and surgery and how life has changed. We all want to see her forever cured and back to full strength."
Aside from his commitment to Real Men Wear Pink, Fakhruddin is also engaged with other
causes that impact women such as Amend Together, where he serves on the Board of Directors. Amend Together is an initiative of YWCA Nashville & Middle Tennessee dedicated to ending violence against women and girls by engaging men and boys to change the culture that supports violence. Fakhruddin is also the Director of Community Partnerships at the Islamic Center of Nashville.
"Breast Cancer, just like domestic violence, does not differentiate the victims based on zip code, ethnicity, socio-economic status, faith, or education level—it impacts anyone at any time," says Fakhruddin, "I want to do my part to help change the rate at which we are finding victims impacted by breast cancer through awareness and more money poured into research.  By raising money and awareness through Real Men Wear Pink, I'm helping to save more lives from breast cancer."
Fakhruddin's goal is to raise $2,500, which will contribute to the overall fundraising goal of $125,000. To help Fakhruddin reach his goal, click here.
Categories:
Tags: