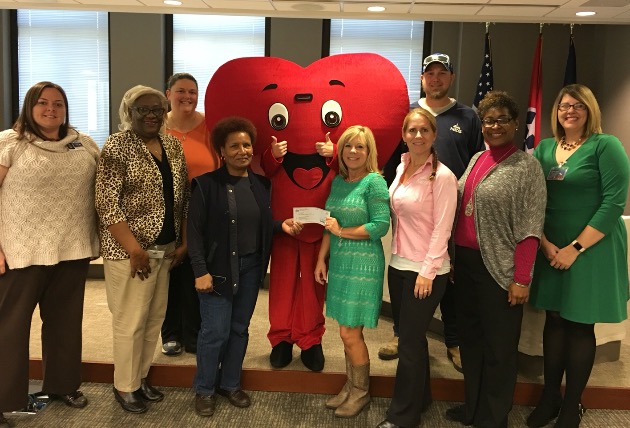 Along with completing more than 75 acts of service in the community to recognize NES' 75th anniversary, employees have surpassed their fundraising goal for the American Heart Association (AHA) this year.
NES is a proud AHA supporter in its efforts to prevent, treat and defeat heart disease, stroke and other cardiovascular diseases. The total amount raised is $22,800, almost $5,000 above the original goal.
Employees organized activities throughout the year including a golf tournament, silent auction, food truck event, chili cook-off and various bake sales and raffles.
In addition to raising money, NES employees and their family members join forces each year to participate in the Greater Nashville Heart Walk, and the NES dome "goes red" in February as part of AHA's Go Red for Women campaign.
Categories:
Tags: