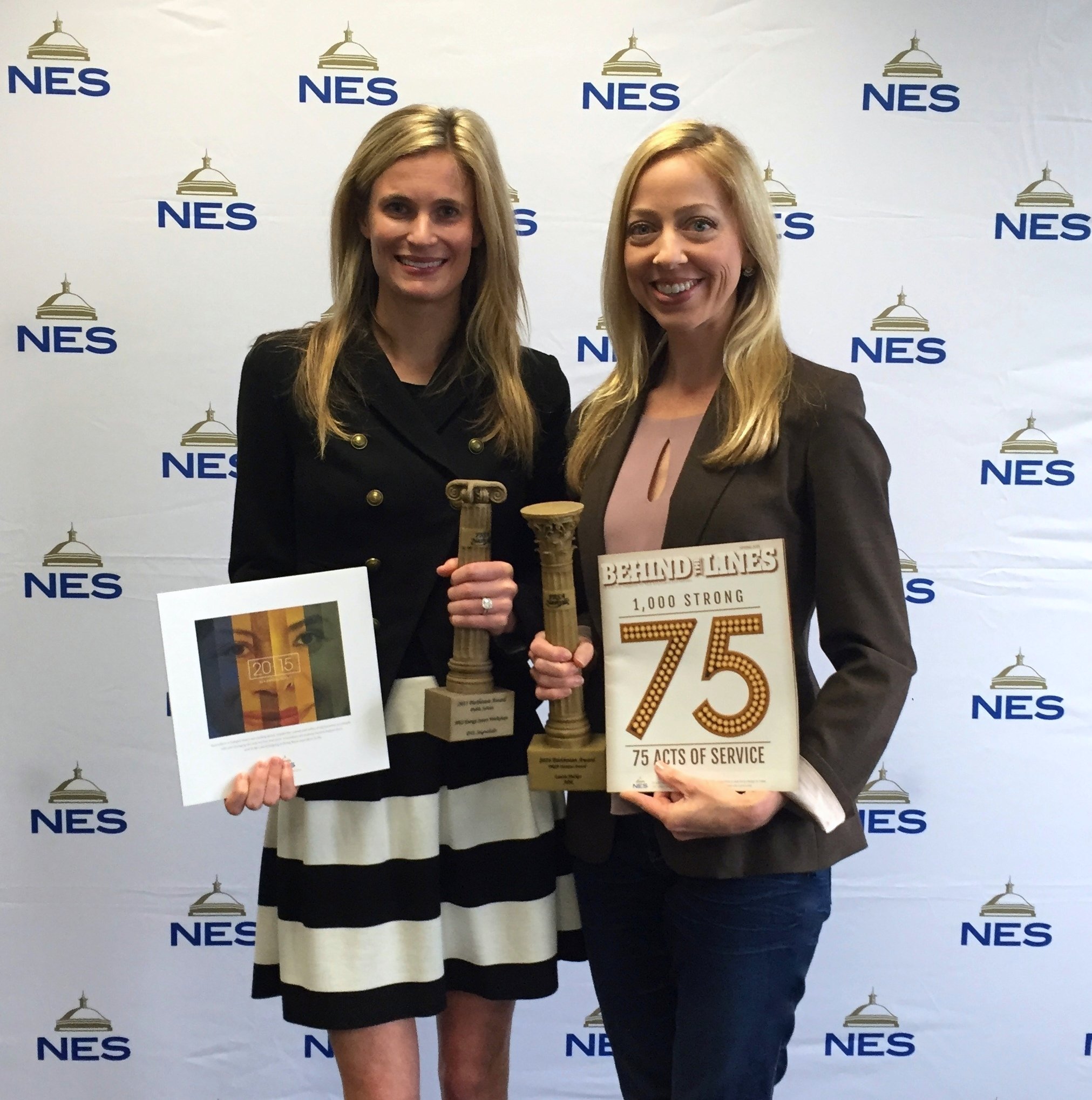 Nashville Electric Service (NES) has earned six awards from the Public Relations Society of America (PRSA) Nashville Chapter for outstanding communications work. The PRSA Nashville Parthenon Awards celebrate creativity, expertise and innovation in Middle Tennessee's public relations industry.
NES brought home a prestigious Parthenon Award for its Neighborhood Energy Savers Workshop campaign. The utility offers free workshops aimed at educating customers about their energy usage, offering ways to proactively lower their bills and teaching easy improvements that anyone can do at home. Based on the campaign's success, workshop attendance increased by 30 percent, which doubled the original goal of 15 percent.
The utility was also presented with five awards of merit for key NES projects, including:
NESPowerNews.com – NES maintains an online communications hub to share how NES and its employees serve Middle Tennessee beyond just providing power.
Behind the Lines – NES revamped its employee newsletter to better highlight employees who shine both on-the-job and in the communities where they give back. The new, 13+ page quarterly magazine features in-depth articles, human interest stories and editorial‐style photography.
2015 Annual Report – The report celebrates the changing faces of Nashville while communicating the utility's current financial position. Multiple stories and perspectives illustrate the evolution of Nashville and demonstrate NES' continued support of Music City.
Lineman vs. Lineman Infographic – Electrical linemen have one of the most dangerous and physically taxing jobs in the world. Often underappreciated, NES created a cool, side-by-side comparison of utility linemen versus football linemen to convey the message that NES crews are tough, dedicated and strong team players.
Icepocalypse Infographic – In February 2015, weather forecasters predicted the worst winter storm to hit Middle Tennessee in years. Dubbed the "Icepocalypse" by local media, customers braced for widespread outages during frigid temperatures. By capturing simple statistics, NES showed that successful storm restoration comes down to preparedness and the heroic efforts of its employees.
In addition, NES Corporate Communications Supervisor Laurie Parker was honored with the 2016 Olympus Award for her service and dedication to the Nashville chapter.
Categories:
Tags: