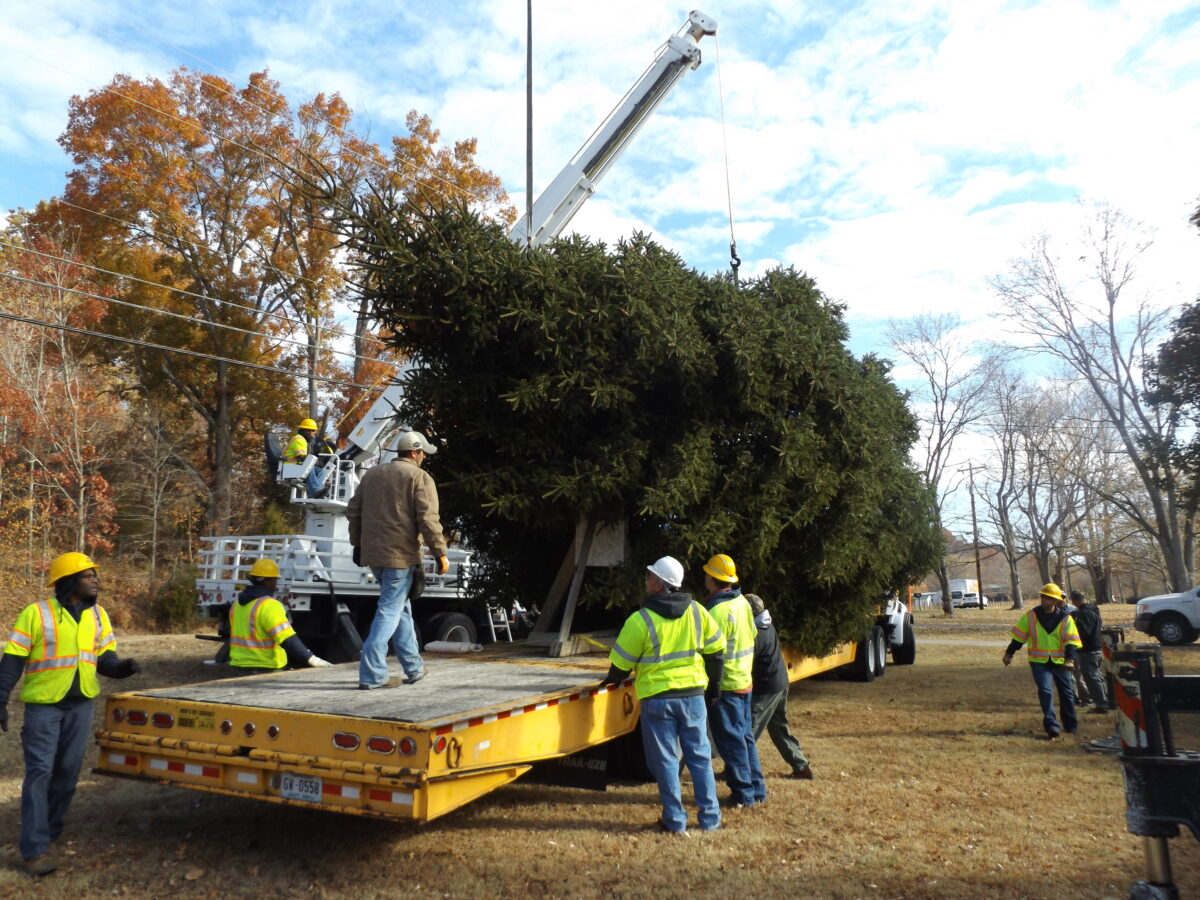 Nashville's official Christmas tree is ready for its debut at Public Square Park. The city's tree lighting ceremony will take place tonight at 6 p.m.
Before dawning thousands of twinkling lights, this 35-foot Norway spruce towered over the home of David and Mary Taylor. Having outgrown its original location, the Taylor's tree was chosen for the honor of bringing Christmas to downtown Nashville.
But, cutting and transporting the 4,000-pound tree from its home in Pegram, Tenn., was no small feat. Thanks to Nashville Electric Service and Metro Public Works crews, the evergreen was carefully loaded onto a flatbed trailer, received a police escort and was then lifted into place in front of the Metro Courthouse for the holiday season.
Check out our Facebook Album to see photos of the special delivery.
Categories:
Tags: